Penn Clash II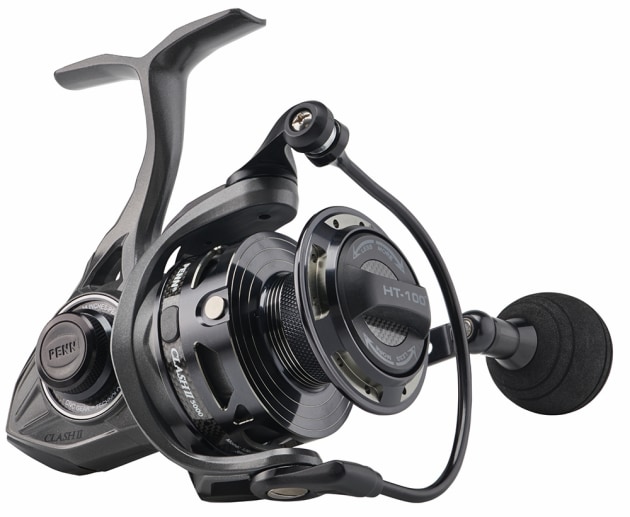 PENN says its latest Clash II was designed to fill a gap in durability, weight and precision to meet the demands of evolving inshore sportfishing techniques.
The Clash II features a newly engineered Clutch Armor System, designed to keep harmful salt away from the most crucial internal components of a reel, the pinion assembly and clutch, without adding the weight of a full body seal.
PENN has also incorporated a Hydrophobic Line Roller Bearing, designed to prevent saltwater from penetrating the bearing, keeping the line roller silent, smooth and dependable over the long term. PENN says its CNC Gear Technology delivers precise gear alignment by using state of the art machining processes to produce gears from solid pieces of marine grade brass and aluminum. This process yields an ideal strength to weight ratio for inshore angling, keeping the Clash II light and smooth in the hand, but tough.
The Clash II also incorporates the HT-100 Carbon Fibre Drag System, a Full Metal Body and side plate and Leveline Slow Oscillation for better line lay and casting performance.
PENN says its new Clash II can tame the hardest pulling snapper, jewfish, kingfish, dolphinfish, mackerel and coral trout cast after cast, catch after catch.
Available now in 2500-5000 size, with high speed variants.
For more information: pennfishing.com.au