Pro-Cure Egilicious Ultimate Squid Jig Scent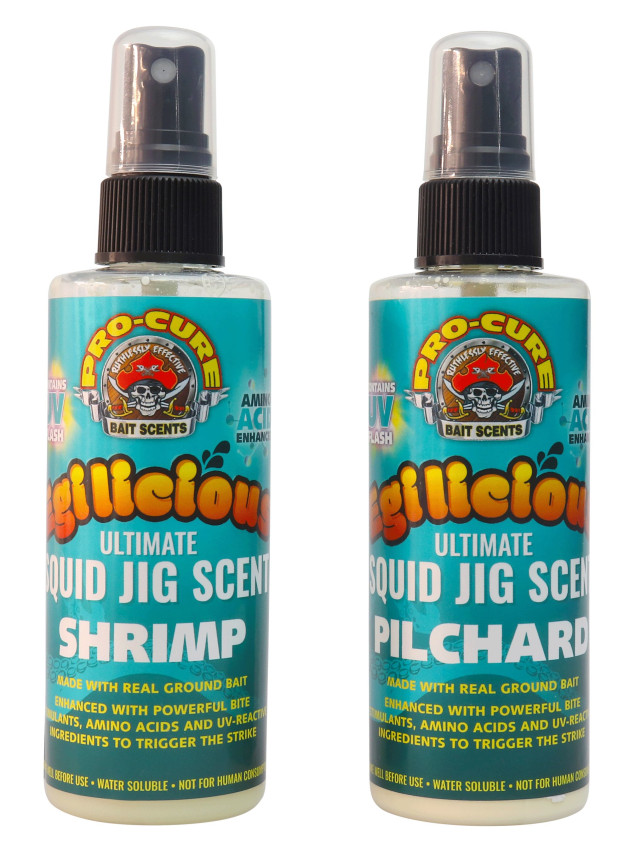 PRO-CURE's Egilicious Ultimate Squid Jig Scent was designed for when the squid won't eat or it's time to make your squid jig stand out from the crowd.
Egilicious Jig Scent is made up of water soluble fish oils that totally dissolve into the water column, travelling far and wide, attraction squid to your jig.
Pro-Cure says, application is quick and easy with the 115ml spray bottle design and the cloth of the squid jig holds the water soluble oils, releasing a cloud of scent and scent trail upon contact with the water, drawing squid to the jig. A UV enhanced formula and powerful amino acids assist in attracting squid to the jig, while also triggering strikes.
Available in Shrimp and Pilchard scents.
For more information: www.tackletactics.com.au