Pro-Cure Tinted Bait Sauces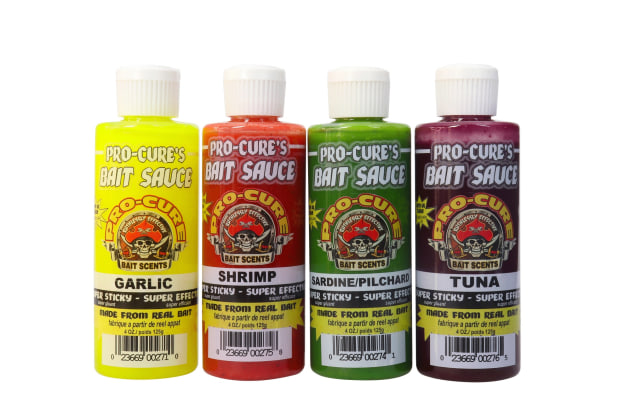 SCENTS have become a go-to for many Australian lure and bait anglers looking to attract fish and trigger strikes.
Pro-Cure says its Tinted Bait Sauce is made from real bait and fish oils, is super sticky and is ideal for boosting the attraction of your bait and lure presentations. Pro-Cure als says, Bait Sauce is charged with powerful complex amino acids to intensify the natural scent and increase the scent trail, attracting fish and triggering strikes.
Each flavour Bait Sauce is a different colour, which can be used to highlight baits and lures, assisted further by the added bite stimulants, fish oils and UV enhanced formula. Tinted Bait Sauces come in 4oz squeeze bottles and the applicator nozzle makes scenting up simple and mess free.
Available in four flavours: Tuna (0550), Shrimp (0551), Sardine / Pilchard (0552) and Garlic (0553). RRP: $27.95
For more information: www.tackletactics.com.au