Quantum Smoke Inshore S3 Spinning Reel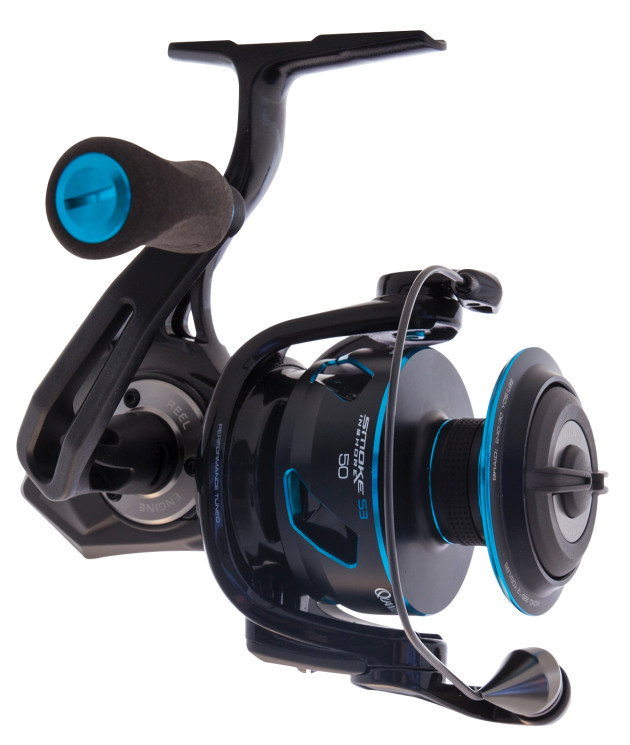 THE new Quantum S3 Inshore Spinning Reel harnesses the latest advances in Reel Engine Design 2.0 technology. At the core of this technology is an all aluminium uni-body construction, which keeps gears and components in precise alignment. The end result according to the manufacturers, is a smoother and more durable reel than a standard two-part construction reel.
The Quantum Smoke S3 spinning reels also feature an all-new asymmetric AS PT Gear Design system that is forged and machined from high-strength aluminium. This design helps the gears mesh with more precision, increasing durability and smoothness.
All Smoke S3 spinning reels include 11 PT Anti-corrosion bearings plus one clutch bearing (11+1), a Dura-Lok clutch, and a Razor Rotor 2.0 design for added smoothness. Armed with a strong titanium bail arm and Saltguard protection, the S3 is said to be both tough and pretty. The CSC 2.0 drag system with C4LF carbon fibre washers also ensures stopping power.
The Quantum Smoke S3 is available in four sizes for targeting premium sport fish in estuary, inshore and freshwater habitats, and all sizes feature a versatile gear ratio of 6.0:1. The Quantum Smoke S3 Inshore 25 weighs 227 g, has a braid capacity of 160 yd/20 lb, and a drag capacity of 18 lb. The S3 Inshore 30 weighs 235 g, holds 220 yd of 20 lb line, and has a drag capacity of 20 lb. The S3 Inshore 40 weighs 292 g, has a braid capacity of 200 yd/30 lb, and a drag capacity of 22 lb. The S3 Inshore 50 weighs 286 g, holds 240 yd of 30 lb braid and packs 22lb of maximum drag.
For more information, click HERE.