Rapala's new Sufix X8 braid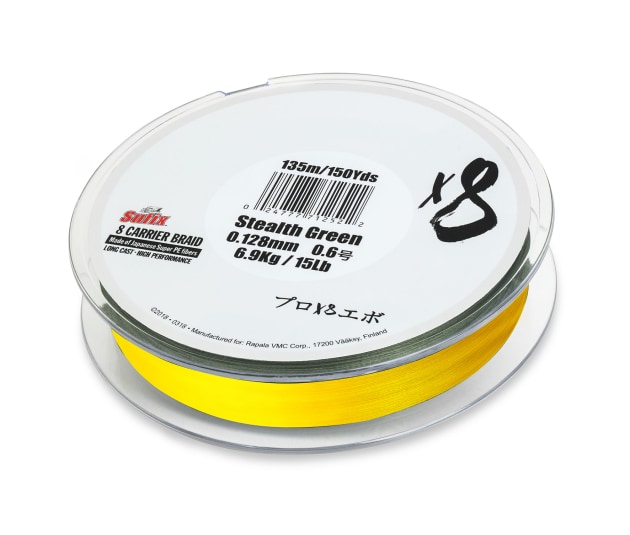 ACCORDING to Rapala, the eight carrier construction of thin HMPE Japanese fibres of their new Sufix X8 braid, creates a super strong, thin line that has high abrasion resistance and superb knot and shock strength.
The manufacturers say that Sufix X8 is a soft and silky smooth line that has low friction through the rod guides, resulting in silent performance and long, accurate casts. Their precision braiding technology uses a high tension weaving process that results in a round, supple and smooth braided line with consistent diameter and quality.
Sufix X8 is designed for both casting and spinning reels. Available in an eye catching Hot Yellow, X8 ranges in breaking strains from 6 lb to 50 lb in 150 yd spools and 10 lb to 65 lb in 300 yd lengths.