Samaki Deluxe Telescopic Rod Case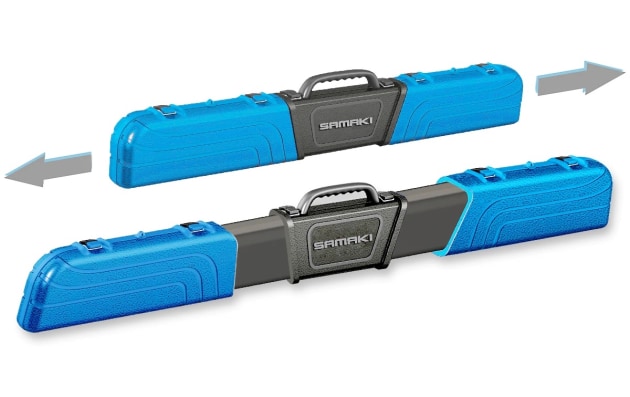 THE Deluxe Telescopic Rod Case is leading the pack in design concepts for rod efficient travel.
With a three-part design, two-colour concept the Deluxe Telescopic Rod Case extends from each end in a telescopic manner with the blue sections being able to be placed in more than one travelling position.
From 1.5 to 2.2 metres the Deluxe Telescopic Rod Case can carry up to 10 rods, has internal wavy foam that is adjustable to suit the guides, tips and butts and aid in the protection and secure travelling of your precious cargo.
There are six locking mechanisms as well as two points for padlocks to prevent any unwanted opening of your case. A flat design ensures that your rod case won't roll around in the car, ute or airplane and allows you to pack on top of it in all circumstances.
From RRP $239.95.
For more information: samaki.com.au