Samaki Flash V2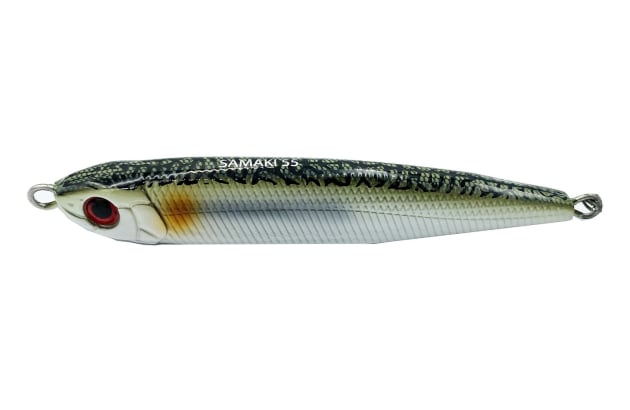 THE Samaki Flash is built around a lead filled body with a tough resin coating.
These realistic-looking lures are best described as sinking stickbaits, hugely popular in the Japanese market.
The Flash body has no seams or joins and is built to withstand hard hits from sharp teeth while the 6X strong hooks will handle the toughest species.
Samaki says, the Flash is perfect for spinning from the beach, rocks, boat or trolling and even jigging.
Available in 35 and 55gram versions.
For more information: www.samaki.com.au