Samaki Vibelicious new colours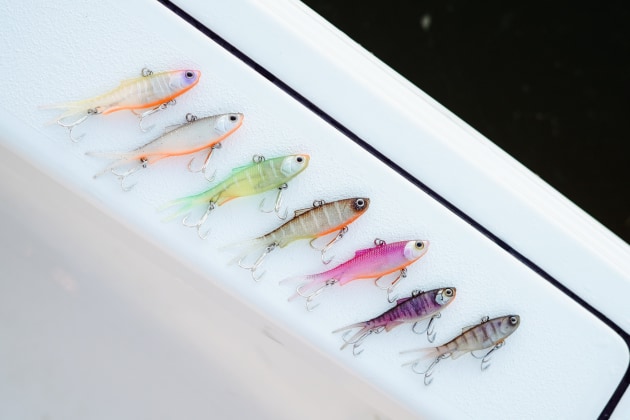 SAMAKI has released a new range of colours across its popular Vibelicious soft vibe line-up.
A tightly constructed body allows the Vibelicious fish to perfectly mimic the tight shimmer of a baitfish, luring in a variety of predator species. Renowned for its fish catching ability the Vibelicious is constructed from a 10X super stretch material, super strong Decoy and BKK hooks, premium Japanese through-wire in sizes 70mm, 85mm, 100mm, 125mm and 150mm.
The new colours include: Cleopatra Tiger UV, Sandstorm UV, Lime Tiger UV, Grey Ghost UV, Phantom Craw, Pearl Perch and Pink Lady.
Designed for speed, action and ultimate attraction whether it is for inshore reefs, coastal estuary fishing, freshwater impoundments or the Northern run-off
For information and stockist, visit: www.samaki.com.au