Samaki Vibelicious new sizes and colours
 
THE new 85mm/14g Vibelicious has been specifically designed to target species such as bream, flathead, jewfish, yellowbelly and bass. Also new, the 150mm/50g Vibelicious has been designed to target offshore reefs and those bigger brutes like barramundi and jewfish.
Samaki says colour selection of the new size Vibelicious has been specifically created for different target species in all locations around Australia - offering natural bait fish colours or bright attractants with UV additives.
Samaki has also introduced the following colours to the existing 70mm, 100mm and 125mm sizes: Hardy Head, Coral Trout, Stripey Snapper, Fairy Floss UV, and Ghost Bait UV.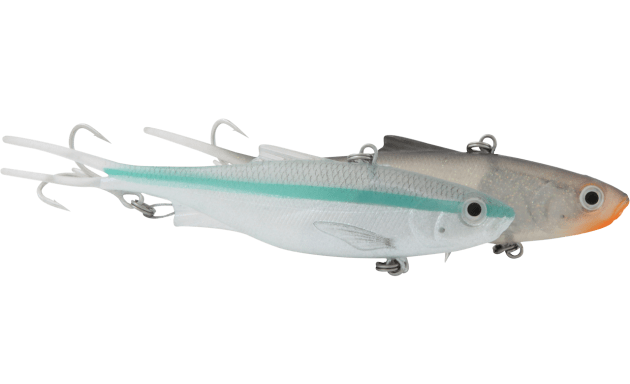 The 100mm and 125mm sizes have also now been upgraded with the new YS81 Decoy Hooks and the all new Decoy EX Strong Split Rings. While the 70mm, 85mm and 150mm are all available with BKK super sharp hooks and Decoy EX Split Rings.
Samaki says the Vibelicious contains premium Japanese stainless wire and is made of the toughest 10X super stretch material - encouraging longevity in your fishing experiences and a better hook-up.
The new colours and sizes - the 85mm/14g and 150mm/50g Vibelicious - are in tackle stores now.
For more information: www.samaki.com.au