Samaki Zing Gen 3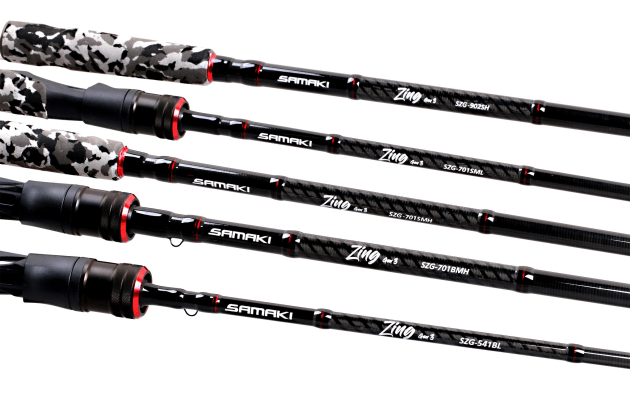 THE all new Zing Gen 3 rod series has hit our shores. It's the largest range of rods Samaki has ever released with 47 models!
The stable favourites that Aussie anglers have grown to love over the last 12 years have come back, as well as a new technical line-up that caters to evolving fisheries.
Slow Pitch for inshore reefs, Swimbait specific models for dams and rivers, Egi technical for squid lovers and an upgraded Surf series for big casts off the beach, the Zing Gen 3 range has models to cover a huge variety of applications.
Not only have the Samaki team added additional blanks, but they've also upgraded components. Zing Gen 3 sports the new Fuji CC (Corrosion Control) guides and Fuji DPS and Custom 3D Reel Seats on spin and cast models. But it's the HyperKinetic graphite blanks that Samaki says are its secret weapon, blending weight and performance to offer exceptional value for money.
With a starting price of $139.95 and so many models to choose from, you'll need to pop into your local tackle store to get the whole Samaki experience.
Check them out online at Samaki's Facebook and Instagram @samakifishing