Shimano Bantam lures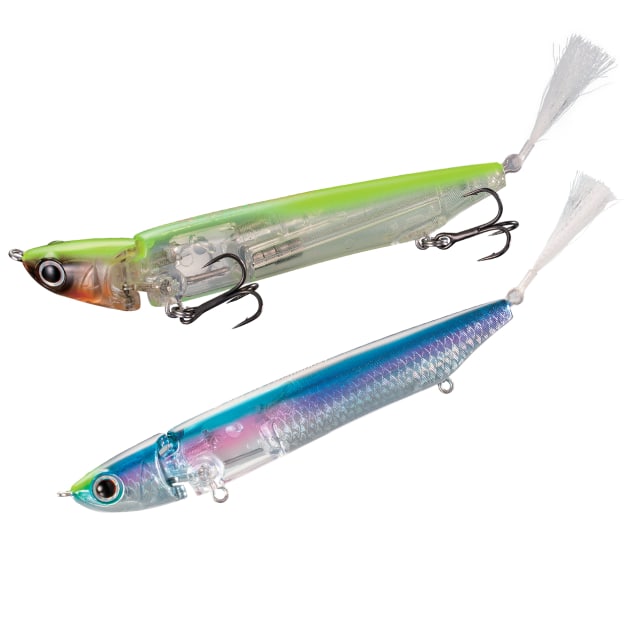 BANTAM JIJIL FLASHBOOST
The Bantam Jijil FlashBoost is a new and exciting jointed finesse stickbait that has been designed to imitate a variety of common baitfish species. The Bantam Jijil has a unique action and can be used with a simple straight "wind and pause" retrieve for a subtle gliding surface profile or activate the Bantam Jijil's ultra-realistic hinged lure head with gentle twitches of the rod tip and trigger those aggressive surface hits.
Featuring Shimano's patented FlashBoost technology and Kyorin holographic scale, the Bantam Jijil is deadly on Australia's iconic surface feeding natives like bass, estuary perch, mangrove jack and even flathead in skinny water.
115mm | 15g | Size 6 trebles
RRP: $36.99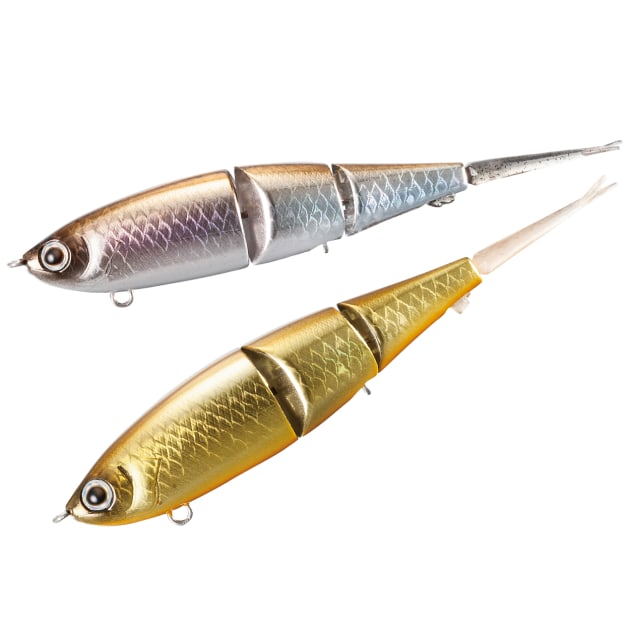 BANTAM BT BAIT
The Japanese domestic market Bantam BT Bait is a jointed subsurface swimbait designed for finesse fishing applications. The Bantam BT Bait moves through the water with a tuned "S" swimbait action and features a realistic profile and lifelike hinged PVC tail section for maximum swing width. The Bantam BT Bait's hinged body allows excellent stability through the air for long and accurate casts, allowing anglers to elicit strikes from the wariest fresh and saltwater predators.
The Bantam BT Bait comes in 8 natural and high contrast colours, including Shimano's iconic Kyorin holographic scale.
99mm | 7g | Size 8 and 12 (rear) trebles | Spare PVC tail
RRP: $34.99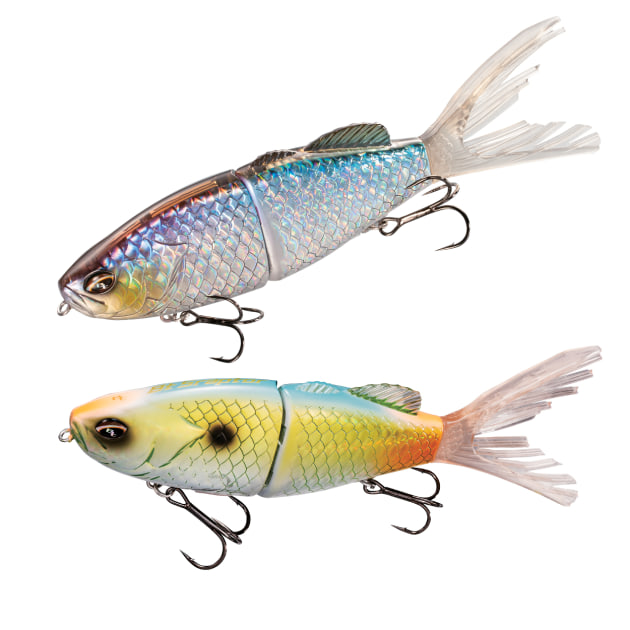 BANTAM BT SRAPTOR
The Bantam BT Sraptor is an innovative floating glidebait that comes with an adjustable tungsten weight system that allows anglers to fine tune the lure's buoyancy and fall. The Bantam BT Sraptor features an oversized realistic PVC tail section to leave a sonic signature trail in the water and draw big bites from active fish. The BT Sraptor can be used with a steady retrieve for a side-to-side gliding action or a more aggressive "twitch and pause" technique to get a reaction bite from shutdown predators.
The Bantam BT Sraptor's unique triple connection hinge eliminates torsional mechanical movement to produce consistent action and strength, designed for hard-hitting predators like Murray cod, barramundi, mulloway and XL flathead.
Available in 7 natural and high contrast colours.
182mm | 58g | Spare PVC tail, PVC weight sleeve and tungsten "nail style" chin weight
RRP: $49.99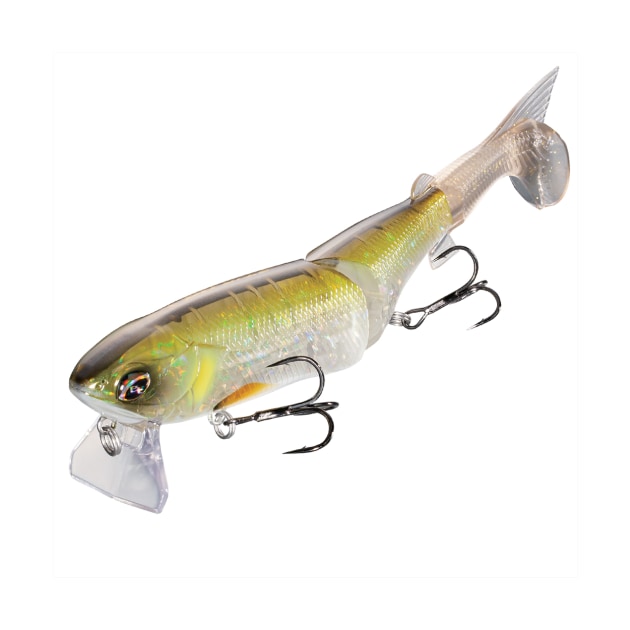 BANTAM BT FORCE
The Bantam BT Force is a big, loud and innovative subsurface wakebait designed for aggressive, big bait eating predators. Designed in Japan, the Bantam BT Force features an aggressively-angled bib and integrated rolling weight to enhance body roll, action and sound on the retrieve. The hinged body and lifelike PVC tail creates additional noise and vibration to elicit strikes in the dark and raise fish from the deep.
The Bantam BT Force can be used with a constant steady retrieve to produce bites from monster-size Murray cod, barramundi, flathead and mulloway.
190mm | 50g | Spare PVC tail insert
RRP: $49.99
BANTAM PAVLO SHAD
The Bantam Pavlo Shad is a superior deep diving Japanese designed suspending minnow. Available in 52mm and 59mm and finesse weights of 4 grams & 6 grams respectively, the Pavlo Shad is available in 6 exciting colours. The Pavlo Shad dives to 1.2m and 1.7m depths, making this the perfect lure to target bream, bass, and other fish holding deep.
With angled internal chambers that are loaded with two large bearings designed to produce a deep sonic rattle to alert predators to its presence teamed with a tight shimmy and consistent action. This is not only a deadly lure, but also easy to work.
52mm & 4g | 59mm & 6g | Size 8 & 10 trebles
RRP: $24.99
For more information: www.shimanofish.com.au