Shimano Grappler jigging reels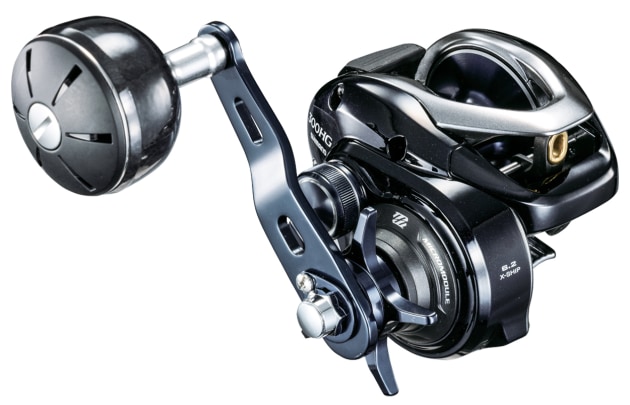 THE new Grappler baitcaster complements the highly-popular Shimano Grappler range of rods and tackle.
The dedicated light jigging Grappler reel is compact and fits perfectly into the palm – critical to working jigs properly and keeping control of your line.
Powered by Shimano's Micro Module Gear and X-Ship system, the reel offers super smooth winding. By using an aluminium Hagane Body construction, the Grappler remains rigid under load, giving you the confidence to fish hard.
Outputting up to 7kg of drag – impressive for a reel of this size – the Grappler has the ability to stop fish in their tracks. A High Gear ratio of 6.2:1 makes it perfect for micro jigs of varying styles, but also means it's versatile enough to fish the bottom with baits in deeper water.
The Grappler also features a specially designed handle that is fitted with a CI4+ power knob for better leverage and control which gives you the advantage when fighting a fish.
The Shimano Grappler range of jigging reels is available in 300HG and 301HG (lefthand wind) configurations, RRP $549.
For more information: www.shimanofish.com.au