Shimano Landing Nets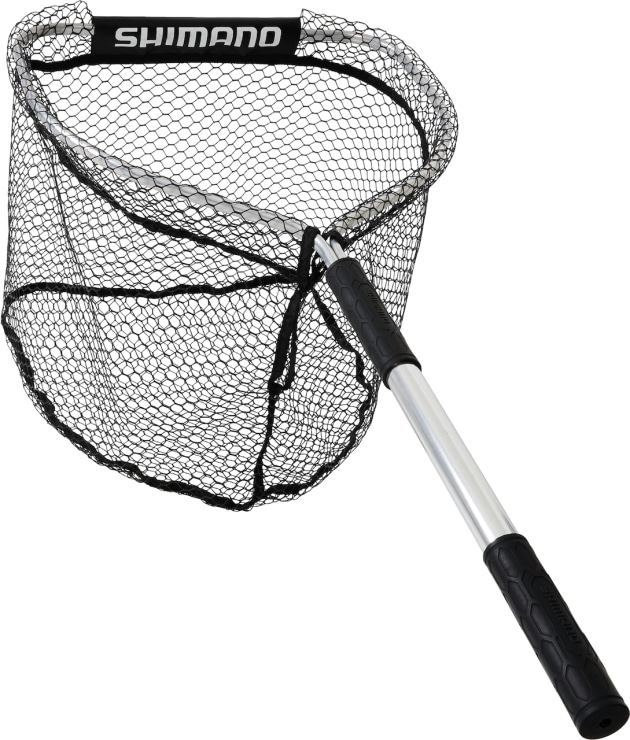 SHIMANO'S brand-new landing nets with nylon mesh are built on a sturdy, heavy-duty alloy frame.
The new design features long PVC grip handles for more ergonomic use. Most importantly, the knotless nylon coated mesh netting is super durable, fish friendly and easy to pull through the water when netting a fish. Additionally, the honeycomb mesh pattern makes it easy to free your lures or hooks if fouled up.
Whether fishing for bream and bass in the kayak, dhufish on the western reefs, or Murray cod and barramundi in Australia's vast impoundments, with four models in the range, there is an option for all species across the country.
RRP from $59.99to $99.99 depending on size.
For more information: www.shimanofish.com.au