Shimano Sustain FJ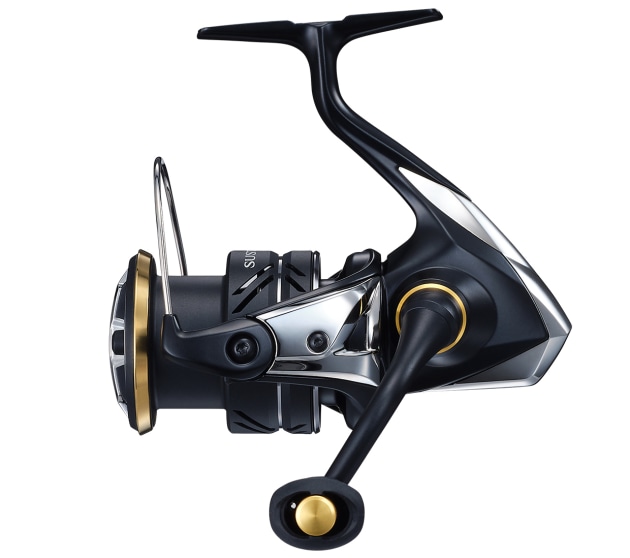 THE new Sustain FJ is one of the strongest reels in Shimano's Magnum Lite range. Re-engineered from top to bottom, the Sustain FJ features a range of new upgrades like MicroModule II and MGL Rotor to improve its finesse and on-water performance.
The Sustain FJ's MGL Rotor creates a light start-up which allows the angler to wind faster and set hooks quicker. Combining the MGL Rotor with a Hagane Body produces a light, yet strong and durable reel that can handle tough saltwater battles. It is also lighter than its predecessor and now features Shimano's Long Stroke Spool design to provide anglers with improved casting performance.
Inside the Sustain FJ, MicroModule II gearing is combined with Shimano's cold forged Hagane Gear and Silent Drive technology and 8+1 ball bearings for smoother winding.
The Sustain FJ has the cranking power to turn hard-fighting fish and the cosmetics to turn heads, featuring a stylish matte black finish with gold trim.
The Sustain FJ is available in 2500, C3000, 4000 and C5000 sizes.
RRP from $449
For more information: www.shimanofish.com.au