SoftGaff AccuMat – precision fish measurement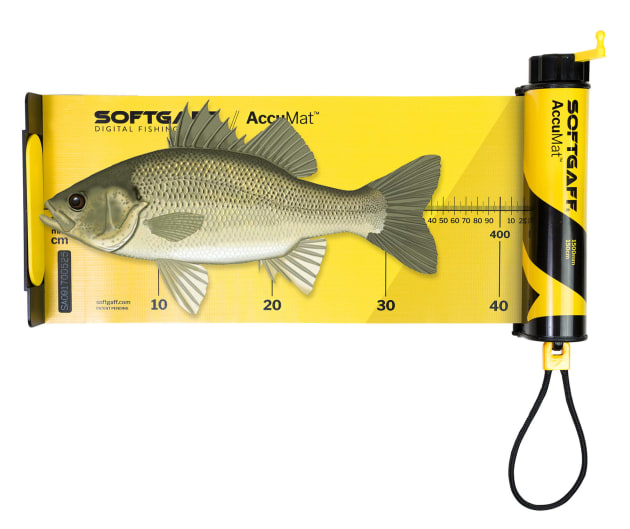 HOUSED in a robust heavy-duty canister, the UV-stabilised non-wrinkle mat has been confirmed for accuracy by precision engineers and is available in both metric and imperial formats.       
With a flip-up nose plate for big fish, the AccuMat allows for quick measurement of fish up to 150 cm in length. Retracting smoothly into the canister after each use, it prevents the creasing and wrinkling inherent to other 'brag mats' (which distorts the measurement), to deliver a precise measurement fish after fish.
An app to automatically record details of every catch will also soon be released.
SoftGaff's AccuMat is brainchild of father and son team Ray and John Callingham, who have shared a lifelong love of fishing.
"After years of research, development and rigorous testing, we believe the accuracy and quality of the AccuMat is unmatched in the industry," John said.
"With such a strong focus on catch-and-release fishing these days, we can't wait to get it in the hands of anglers!"
In particular, the AccuMat's assured accuracy will be of great advantage to measurement-based fishing tournaments, such as the Flathead Classic, Barra Nationals, BASS Australia Nation's barra series, and others.
"Our goal is not only to provide recreational and tournament anglers with a quality product, but to play our part in further encouraging sustainable recreational fishing practices," John said.
"The AccuMat provides a viable alternative to the hundreds of 'weigh-in' fishing competitions held by local fishing clubs around the country every month."
SoftGaff's AccuMat is available for purchase online at www.softgaff.com