Storm 360GT Coastal Shrimp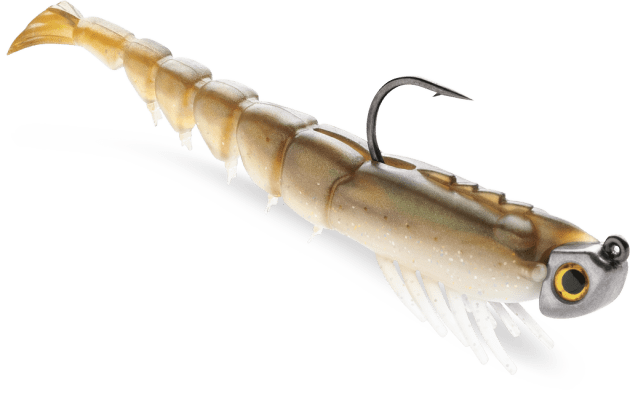 THE new Storm 360GT Coastal Shrimp offers anglers a deadly life like prawn presentation. Its realistic legs swim and kick on the fall, sending out natural vibrations, while the flat bottom design keeps the bait upright when resting on bottom. Combining a segmented body, slotted belly and back slots not only allows for seamless rigging, it also delivers a natural looking action on the drop and at rest.
Suitable for conventional jigheads or weedless rigs these prawns are suitable in both fresh and saltwater environments. What fish doesn't eat a prawn?
Accordong to the manufacturers, this is a very easy bait to use; a simple lift and drop of the rod tip with a slow wind will see you hooking up in no time.
The Coastal Shrimp is available in eight life like colours and two sizes, 3" and 4".
Ask for them at your local tackle store.