Storm upsizes the Gomoku Popper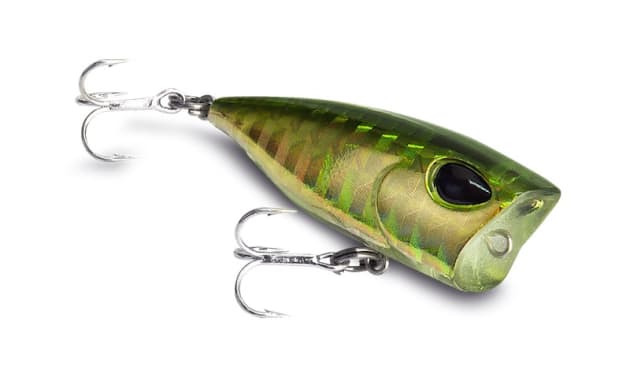 STORM has released a new 60mm size for the Gomoku Popper surface lure range.
Storm says the original Gomoku Popper was a great hit with the whiting and bream fraternity, and the new upsized version looks to make the same impact as anglers shape to chase larger species like bass, estuary perch, and a host of other estuarine speedsters.
Featuring the same tantalising bloop as its smaller brethren, the new Gomoku Popper 60 also can spit and walk with the best of them, according to Storm.
Available in all the best Gomoku colour patterns and armed with needle sharp VMC treble hooks.
More info at stormfishing.com.au