Sufix 832 Metered Multicolour braid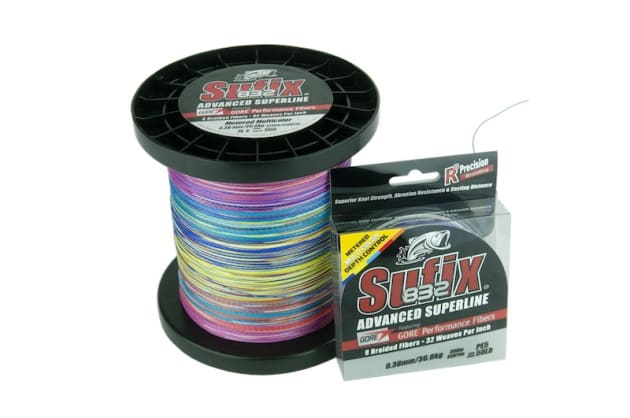 SUFIX'S long-standing 832 braided line featuring Gore performance fibre is now available in a multicolour metered option suitable for jigging, deep dropping and more.
Sufix says its 832 braid has proven over a long time to be one of the toughest braided lines on the market with its combination of seven dyneema fibres, combined with a Gore performance fibre woven together 32 times every inch, resulting in a smooth and round profile with good abrasion resistance.
You can find the new Sufix 832 metered braid in both 300 and 3500m spools in 20lb, 30lb, 50lb and 80lb breaking strains.
The new addition of metered multicolour options adds to the existing neon lime and low vis green colours.
More info at sufix.com.au