Sufix Recycline – 100% recycled fishing line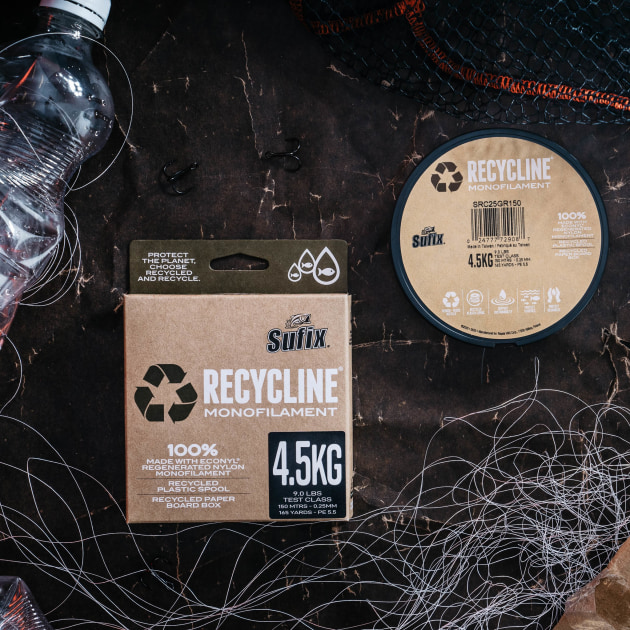 SUFIX has created the world's first 100 per cent recycled fishing line.
The ground-breaking Sufix Recycline Monofilament is made from 100 per cent "Econyl", which is regenerated nylon made of recycled fishing waste, such as fishing nets and old fishing line, pulled straight out of the world's oceans and turned into a dependable monofilament fishing line.
Recycline is a premium grade monofilament fishing line and has been tested in a wide range of environments with great results. It has very good abrasion and knot strength and is a great option for anyone looking for a new monofilament fishing line.
As part of a fully recyclable product system, the spool is also made of fully recycled plastic reducing the impact on the environment.
As the packaging is constructed with recycled paper and plastic the entire packaging can be recycled again and again, critical in the future of our resources and environment.
Recycline is the first and only of its kind and Sufix is making it easier for anglers to make a difference.
Available in 300m spools from 6lb – 30lb to suit a wide range of fishing conditions.
MSRP $20.95 – $30.95