Top 5 baitcasters: AFTA 2018
THE 2018 AFTA trade show has just wrapped on Queensland's Gold Coast and today we deliver the first of several special new gear features from the event. Today we feature the top 5 baitcasters.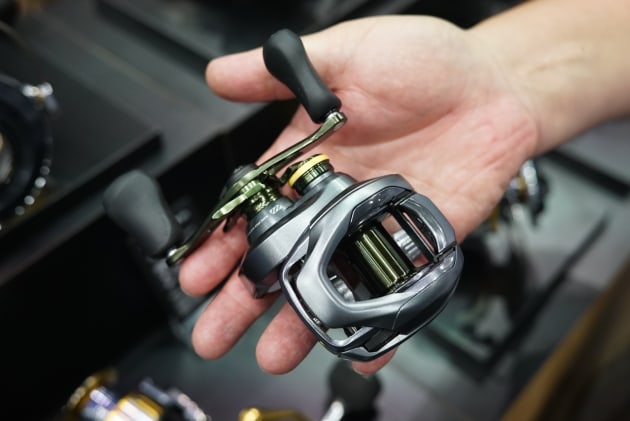 Shimano Curado DC
Shimano's Digital Control (DC) braking system gives you the ability to make every cast count.
When the DC braking system is engaged during a cast, little to no thumbing of the spool is required to control the line propelling from the spool. This is due to the internal microcomputer that controls the spool rotation by measuring its speed during a cast. As a result, the appropriate amount of braking force to keep the cast under control is applied and backlashes are prevented.
Housed within the aluminium Hagane Body, Micromodule gearing provides seamless gear meshing for smoother winding performance, whether on the retrieve or when hooked up. It also features X-Ship and four SA-RB bearings, two A-RB bearings, and an anti-reverse roller bearing to ensure winding remains smooth and effortless.

There are four reels in the Curado 150 DC stable, including a choice of a medium (6.2:1) to an extra fast (8.5:1) gearing ratio, and a left-hand wind option is also available. Line capacity on the 150 DC is 150m of 20 lb Power Pro, while the Cross Carbon drag can output 5kg of heat right across the range.

More info at shimanofish.com.au.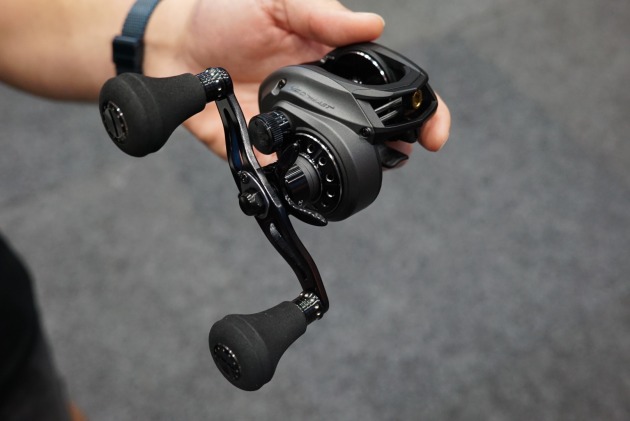 Revo Beast 40 HS
Abu Garcia's Revo Beast Low Profile Baitcaster delivers high performance features specifically engineered for casting larger lures and fighting big fish.
The X-Craftic alloy frame and sideplates provide a compact lightweight design while the Power Stack Carbon Matrix Drag System gives you the drag power to handle stronger fish.
The Beast features 7 stainless steel HPCR bearings + 1 roller bearing, Duragear brass gear, DuraClutch design, Extended bent handle with power knobs, Infini brake system, Infini II spool design and more.
More info at abugarcia-fishing.com.au.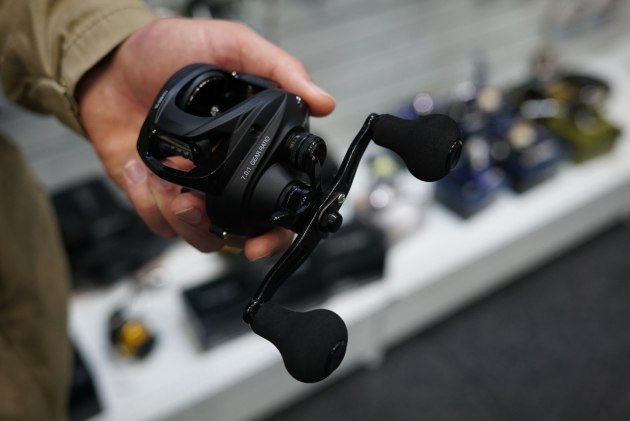 ATC Combat

THE ATC Combat features a corrosion resistant aluminium frame and side plate with a multi-disc drag system capable of pulling up to 8kg.

A lightweight aluminium spool and a magnetic braking system ensure consistency in distance and performance with every cast. The 10 + 1 stainless steel ball bearing system further enhances the reel's all round smoothness and performance.

The handle is designed to be ergonomic and is padded for comfort and feel. The reel comes with a spare jigging handle with a power knob for light offshore jigging applications.

A full crank of the handle allows anglers to recover 70cm of line quickly when needed or slow it all down when necessary, meaning this reel can be used for a number of applications.

More info at wilsonfishing.com.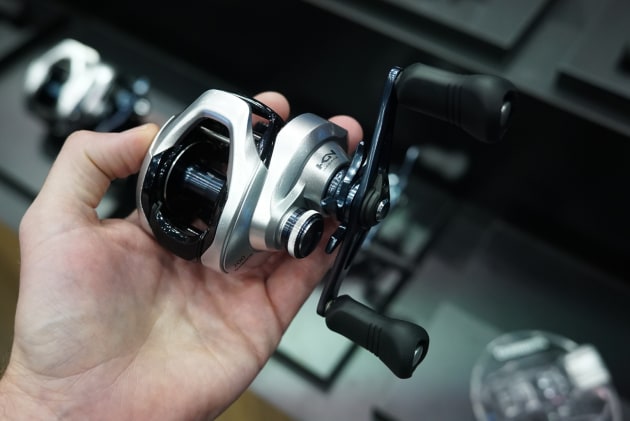 Shimano Tranx 200

While full details are yet to be released, Shimano has unveiled a smaller 200 size version of its popular Tranx range of tough baitcasting reels.

The new Tranx will be perfect for barra, Murray cod or even micro jigging for reef species.

The incorporation of Hagane Body provides the Tranx with a rigid yet durable outer shell that is free from body flexing. This transforms the angler's actions directly into cranking power when under load.

The Tranx 200 is capabe of pulling 5kg of drag and weigh 240grams.
More info at shimanofish.com.au.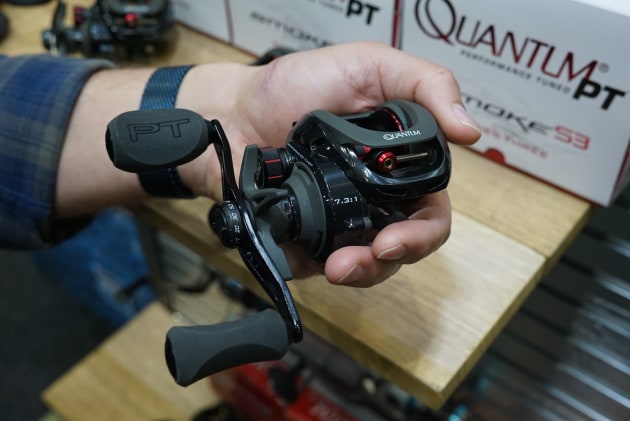 Quantum Smoke S3
Quantum's Smoke S3 packs a larger 35.5 mm spool into a compact Aluminium X-Frame to provide a large line capacity, longer casts, and greater line pick-up with every crank of the power handle.
To complement the larger spool, an advanced and lightweight ACS 4.0TM cast control system has been engineered to minimise the amount of energy it takes to get the spool spinning during a cast. This system also features additional control brakes that disengage at around 5,000 RPMs to maximise casting distance.
The Quantum Smoke S3 Baitcaster includes 10 PT Bearings (10+1) and a Zero Friction Design for smoothness.
The reel is coated with Saltguard Protection for added durability in the most testing environments and also includes the remarkable Quantum CSC Ceramic-Carbon Drag System with a huge 25lbs of drag pressure.
The Smoke S3 Baitcaster is available in four gear ratios that include a versatile 5.1:1 ratio, two intermediate-high ratios (6.1:1 and 7.3:1), and an ultra-high 8.1:1 ratio that rapidly hauls line. All reels feature right-hand operation and a braid capacity of 210yds of 30lb.

More info at quantumfishing.com.au.