Ugly Stik Bluewater series: Ugly never looked so good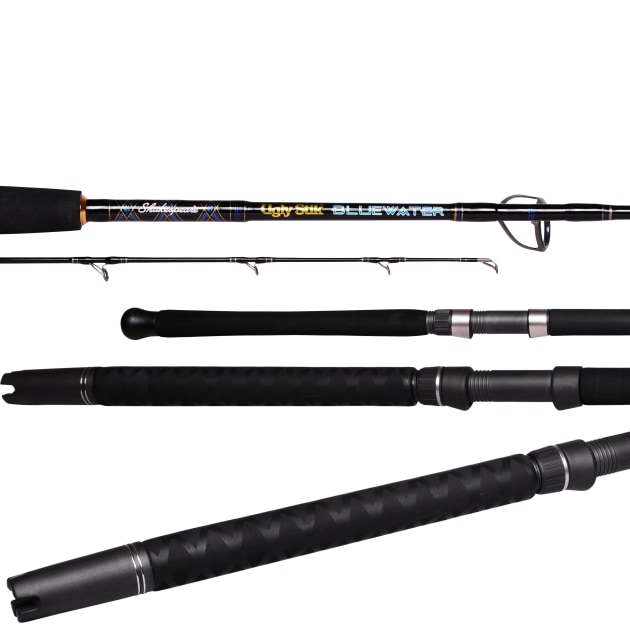 WITH over 40 years of Australian rod building experience under their belt, the Ugly Stik Bluewater series is synonymous with strength and sensitivity. The new Bluewater series keeps the actions that have made Ugly Stik a household name, while incorporating new technology that improves dependability and performance where it counts – on the water.
According to the manufacturer, these rods incorporate the Ugly Stik Howald process featuring Triple Built construction around an internal fiberglass core. Parallel fibers infused with pigmented polyester resin creates a strong, sensitive rod with better balance that is indestructible.
The latest inter-core laminate is a design process that surrounds the graphite shaft fibers in the outer walls with a rigid-wrap structure.
The new process provides greater stiffness and superior strength through the blank shaft. This creates a better taper from the backbone of the blank to the tip providing extra sensitivity and casting performance.
Fuji FazeLite rings combine long cast performance, durability and the most affordable ring ever pressed into a K-series frame. Fuji FazLite rings have a unique deep blue hue that is braid proof, tough and smooth, plus they come in the all new CC corrosion control frame. Fuji's new Corrosion Control (CC) process is a breakthrough in guide performance that provides seven times the corrosion resistance of standard stainless steel. A perfect component for the toughest rods on the water.
Fuji DPS-M , DPS-H and PSS palming reel seats are incorporated across the range.
Finished with comfortable tapered grips with Ugly Stik etched into the EVA and a slick new finish, Ugly Stik Bluewater never looked so good.
         Triple Built Howald process blank construction
         Inter-core laminate with rigid wrap structure
         Fuji Corrosion Control, K Frame FazLite guides
         Fuji DPS-M , DPS-H and PSS reel seats
         Comfortable tapered grips