VIDEO: ZMan 2.75" TRD BugZ
ZMAN have released another addition to the range of 10X Tough TRD / Ned Rig plastics.
The 2.75" TRD BugZ is a finesse presentation for bream, bass, flathead, redfin, trout and more, rigged standard, weedless or combined with a TT Lures NedlockZ jighead as part of the Ned Rig system.
TRD BugZ feature the texture, ribbing and appendages to represent a myriad of different aquatic and terrestrial creatures that are included in the diet of a wide variety of fresh and saltwater species. Additional features include a hook pocket for easy weedless rigging and two larger 'claws' and two offset smaller 'claws' that come to life in the water thanks to ZMan's super-soft and flexible, naturally buoyant ElaZtech material.
Zman says the TRD BugZ also make an excellent skirted jig trailer, making them a versatile addition to your soft plastics fishing arsenal.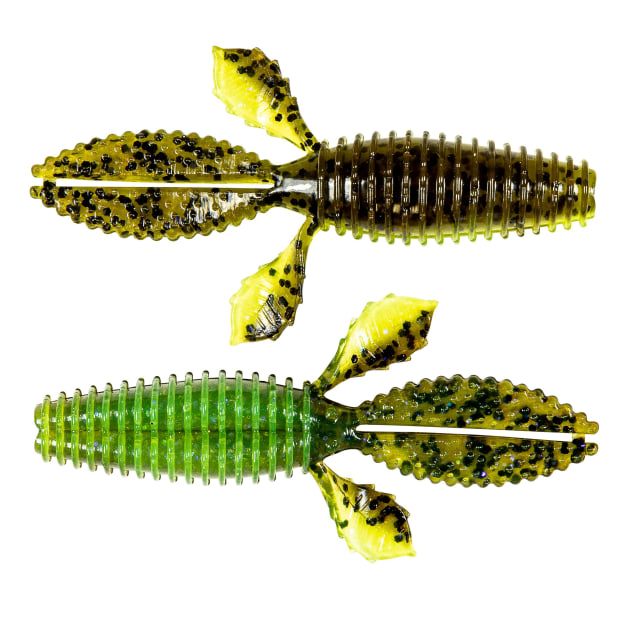 Available in 8 colours (Bloodworm, Greasy Prawn, Hot Craw, Hot Snakes, Motor Oil, Mud Bug, The Deal and Watermelon Red) with 6 per pack.
For more information: www.z-man.com.au