Wilson Ezy-Cast nets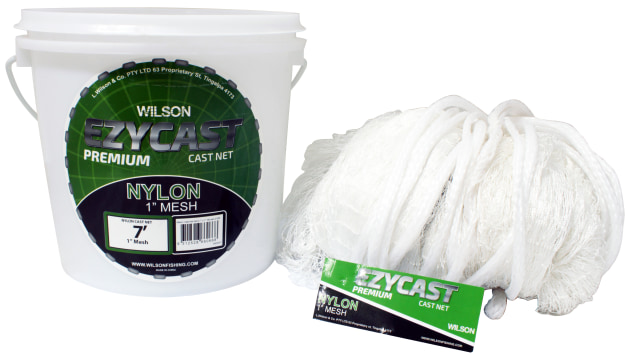 WILSON Ezy-Cast nets have been designed specifically to cater for Australian anglers' needs. 
Quality is at the heart of these designs, according to the manufacturers, bringing a standard rarely seen in commercially made cast nets.
The addition of a specialised prawning net with a chain bottom to the range immediately indicates how much thought and effort has gone into ensuring the Ezy-Cast nets are right for the job.
Included in the range are two styles of top pocket prawning nets, bait gathering drawstring nets, as well as mono and nylon standard cast nets.
Features in the series include double roped weights to ensure there is no loss of these weights, larger panels to allow for a better spread and attention to detail in all of the knots and connection to ensure your net performs at its best day in and day out.
Wilson Ezy-Cast nets are designed by Wilson Fishing to provide anglers an affordable, high quality cast net option.
For more information, click HERE.