Wilson Platinum Fishing Chair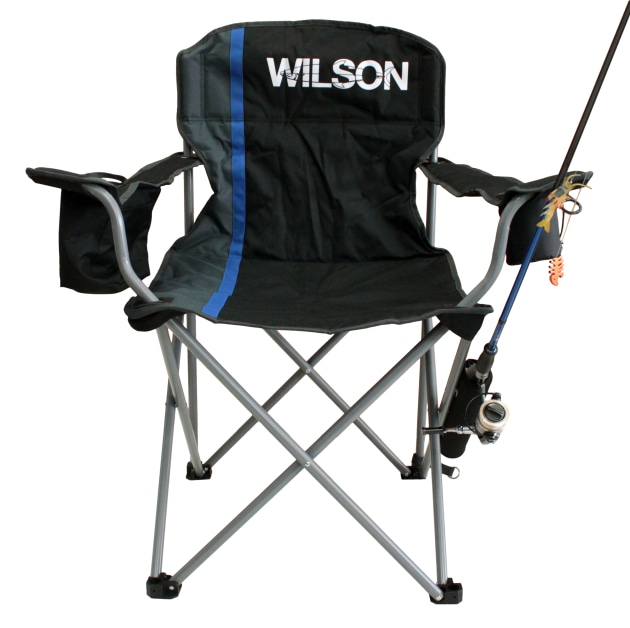 PACKED with features, the new Wilson Platinum Fishing Chair is rated to 150 kg and built with a wider base to ensure anyone can comfortably sit in this chair. This folding fishing chair also has some clever additions that will really appeal to anglers.
For starters there is a rod holder that can be easily attached to the left hand side of the chair on the legs. This sets your rod at an easy angle allowing you to sit back and relax while you're waiting for a bite. If you plan on getting up from your chair, the designers have included a peg for the leg to ensure the chair is secured to the ground and a massive strike won't tip the chair over allowing the rod to fall out of the rod holder. Sensible!
There is also a drink holder and a lined cooler bag in the arms, but there is also a small bottle opener attached to the arm on a lanyard so you can be as lazy as you want when relaxing and having a fish.
On the right arm, where the cooler bag is, there is also a mobile phone holder pouch. This will help you stay in touch with the digital world while you're waiting for a strike and ensure your mobile phone doesn't get damaged when the action heats up.
ACcording to the manufacturers, the Wilson Platinum Fishing Chair is packed with features, comfy and strong, (available in blue or purple) and will be the best seat in the house on any camping trip.