Wilson upgraded lure wallets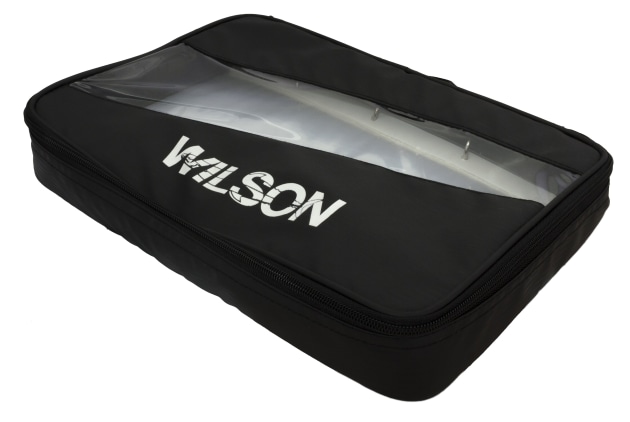 THE Wilson lure wallet design features a clear swatch so you can see what's inside and store soft plastics and spinnerbaits in a convenient and easy-to-manage way.
The large Wilson lure wallet is ideal for larger spinnerbaits and 7-9 inch plastics, featuring eight zip lock sleeves that are held in place by three stainless steel rings.
The small Wilson lure wallet is perfect for 5 inch and smaller plastics as well as spinnerbaits up to about an ounce in weight. This size features 10 sleeves and two stainless steel rings.
Both wallets are double zippered with easy-pull zipper tabs and a sturdy carry handle.
For more information: www.wilsonfishing.com