XBraid Shock Leader Castman Absorber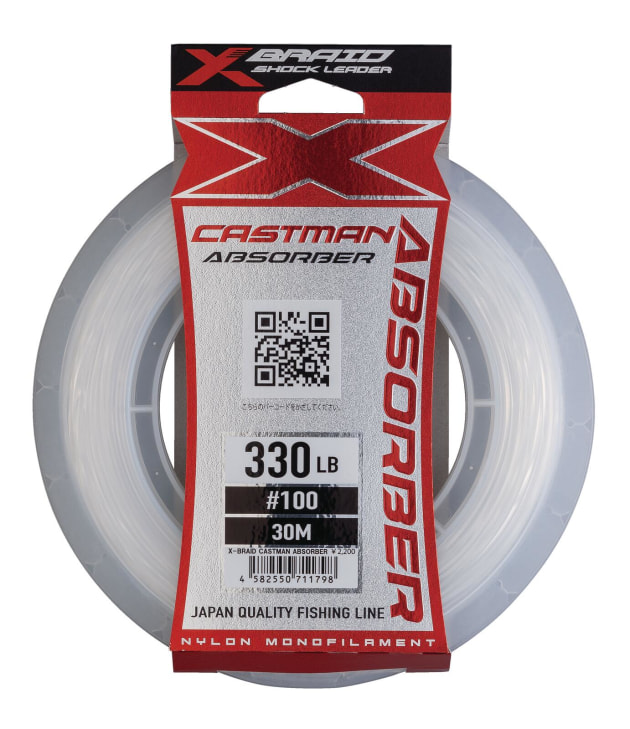 WITH the introduction of XBraid to the Australian fishing line and leader market we now dive deeper into the range of products starting with XBraid Shock Leader.
Castman Absorber is a supple nylon copolymer made in Japan bringing you the highest level of product. Built for repeated lure casting that allows the lure to work with perfection and great knot strength, which in turn offers protection from mainline breakages.
Castman Absorber is an intricate range including 30lb, 40lb, 50lb, 60lb, 70lb, 80lb, 100lb, 130lb, 170lb & 200lb ensuring there is a size for every angler and its application.
XBraid stems from the world renowned YGK brand, the market leader for innovation, technology and quality. Manufacturing in Japan for the past 70 years, YGK brings you their own unique range for anglers, one that offers a model to suit every style of fishing in Australian waters.
For more information: www.xbraidygk.com.au