SUMMER heralds the time that many of us fish more often as the weather is more suitable, there's more daylight and the pelagic fish really come on the chew.
To prepare yourself for the busy summer fishing season there's some preparation you should do to ensure you effectively maximise your fishing time. Just don't leave it too late to do some of the things on this list! Some of these tasks you can do before each trip, and some should ideally be done quarterly or yearly to ensure you spend less time fixing and more time fishing.
1. Service the boat & trailer
Whether it be the motor or trailer, both need our attention as they will be used more in summer than any other time. No one wants a bad trip, so get the motor serviced and checked over by a marine professional. With the trailer do a visual inspection, check everything is working, as no one wants to be sitting on the side of the road with a broken trailer in summer.
Have you got a spare wheel for the trailer and is it pumped up? It is surprising the number of boaties that don't have this simple spare. Has everything been given a light spray of WD40 like winches, hatch hinges to make sure they work smoothly?
When was the last time you replaced your trailer bearings? Jack up the wheels of the trailer and give them a spin and if you cannot hear noise or if the wheels aren't loose when given a shake then they should be fine. If you are a frequent user of your boat and often covering long distances it is recommended that you should change your wheel bearings more often.
Next, test all the lights on the trailer, and here is where the use of LED lights come into play as they are maintenance free. So if you have them also the check the plugs and wiring for any nicks or splits to ensure they all work. Don't forget your battery if you have one. Check the charging levels and if it needs water, check those levels too and top up as required.
One last thing on the motor, put the muffs on and run the motor for a few minutes and see the tell-tale outlet has a good stream of water. So many times I see guys at the ramp trying to kick over a motor that hasn't been run since last summer and leave it until the day to test functionality. A test the night before will save you headaches and embarrassment at the ramp and give you piece of mind before heading out.
Also check your fuel, and if older than a month than don't use it and replace with a fresh batch. Fuel can go off if left for long periods of time and never use "e10" on boat motors as it can attract unwanted moisture that could cause you problems in the long-term. It is worth paying the extra 10c a litre for premium.
Another thing to check is the electronic switch panels as they can corrode in marine environment easily as can the wiring, so it is worth checking all electrics for operation. Put the sounder on in demo mode to make sure it is working, for me heading out with a sounder is like fishing blind. I like running the sounder also to check battery levels as mine has a power level indicator.

(Also see video on FW website for trailer maintenance: http://www.fishingworld.com.au/news/video-how-to-series-2-maintain-your-boat-trailer)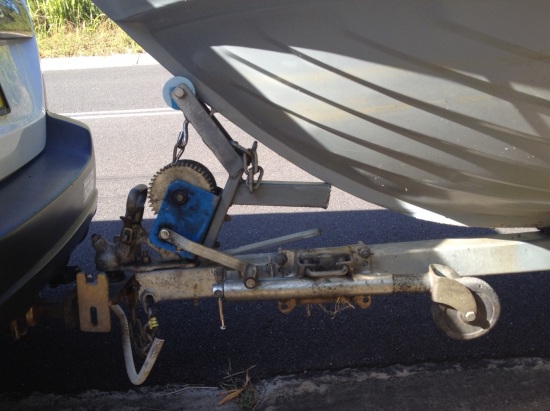 Spot the broken winch post on the author's boat on a recent trip! He should have fixed it after first noticing a crack in the weld - it ruined an afternoon bass session.

2. Check you safety gear is not damaged, out of date and working.
As we do checks on all the mechanical components, the safety gear also needs our attention as it is may save your life one day. Is your bilge pump working? Recently, mine got jammed with corrosion and started to overheat and melt, which is not good in a plastic boat. Some maintenance and more regular checking could have prevented this from happening and saved me the replacement cost and time to fix.
Are your life jackets still in the plastic the boat came with? Not a good idea if you need to get them on real quick? Are they easy to grab or tucked up with stuff up on them? I really think it is worth the $70-150 upgrading to the wearable inflatable type, they are not that expensive, take up less room and if you have them on can be deployed instantly.
Setup the right anchor for the terrain before you head out.
Is your anchor rope and chain ok and can you get to it quickly? Many years ago a friend's motor failed while testing a new sounder in the river and he got sucked out of the river bar from a safe location in two minutes. He didn't get enough time to get out the anchor properly and his reef pick was the wrong type for the river. The boat with new sounder was lost and never recovered as it sank on the bar. Luckily his life jackets were easily grabbed and put on and he was unharmed.

What about the NAV lights? a two second check to test them is all it takes. Check your NAV lights are working as you do with trailer lights. Don't forget the anchor light too as it is required after dark. It is also A good idea to undertake a radio test before you head outside and log on with marine rescue or with another handheld VHF or 27 Mhz if you have access to them.
While safety gear varies for inshore and offshore there are a few basics you should have besides life jackets. I like to take a couple of 5ltr water containers with fresh water, some spare 8mm rope (30m), a spare anchor, a spare knife, lighter, toilet paper, spare bucket, touch, v-sheet and mirror and decent first aid kit. A spare hat, towel and fishing shirt in a dry bag is also tucked up in the hatch. While those last items are not really safety gear they all come in handy if you forget them or lose them on the water. Keeping out of the sun is sort of safety in some climates and essential if you live north in QLD/NT.




Newer style wearable life jackets take up less room and aren't obtrusive for fishing.

3. Service your fishing gear.
Fishing reels should be serviced at least every 12 months if used regularly. You can DIY service a reel or take to local tackle shops who do for it $30-40 if the reel does not need any parts. Inspect the reel for rust, sharp nicks and test the drag is not sticking. Who wants to lose the fish of a lifetime due to lack of maintenance? Give the rod a wipe with a silicon spray and ensure all runners have no cracks or have nicks. If there is damage you can DYI a new runner or runner insert or get your local tackle shop to replace it for you.

(See video: http://www.fishingworld.com.au/news/video-how-to-diy-reel-servicing)

4. Check and Replace line
Re-spool and replace line from last season if line load is low. While inspecting the reels check the line for damage or wear. Replace if damaged or sun baked as you don't want line to break on your next big hook-up. In some cases only the top 3-5 m needs to be removed and the rest of the line can be re-used. Braid can be reversed and re-spooled so the end that had all the use is at the opposite end of the reel. Re-tie old knots from last trip including braid to mono leaders. This way you can trust your most recent knot.




Spool's looking a bit low, time to re-spool!

5. Check lures and replace terminals if worn.
Don't be lazy and check your lures, split rings and trebles regularly. Remember the hook is the point of connection with the fish, so you want the sharpest hook you can have, even if that means sharpening it before use or replace if rusty. I use VMC barbless galvanised trebles on my estuary lures, they are longer lasting, have good points and the barbless models are best for catch and release (and for pulling out of fingers, net carpet etc…)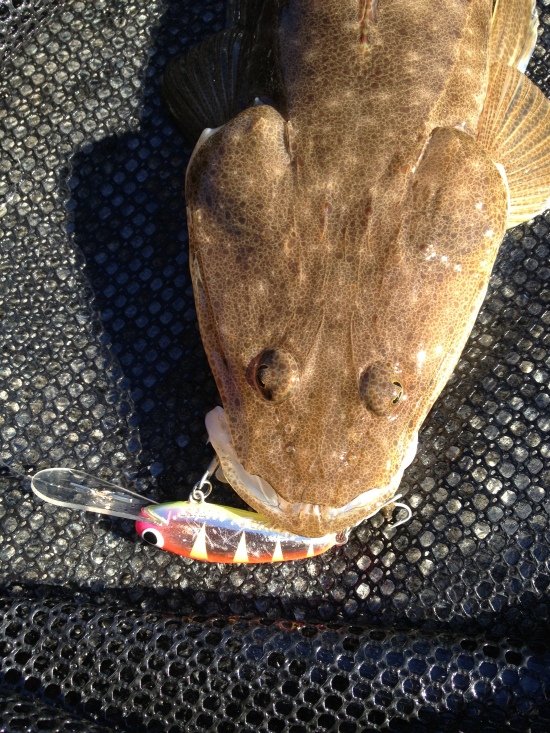 You've got to have sharp hooks if you want to stay connected to flatties.

6. Invest in good sun protection.
We all know how bad the sun can be on our skin and given the range of products and equipment, there is no excuse for getting burnt these days. Getting sunburnt can also lead to heat stroke or dehydration which can ruin things after a day on the water. If we are comfy, then we can fish longer and selecting lightweight fishing apparel that is sun rated is a good investment. Columbia, Rapala, Shimano, BigFish etc. all offer a range of fishing apparel to suit each budget. Major chain stores also stock their own brands and if you have the coin there are customised fish species shirts which are all the rage. Fishing never looked so hip these days with the range that is available.

New spray-on sunscreens make application easier and some contain insect repellent. I personally think it is better to cover up fully with light fabrics so you don't have to apply as much sunscreen. Head socks are the latest fad and completely protect the neck and ears if pulled up on the head and cap - a simple but effective concept.
Invest in a decent set of polarised sunglasses and protect your eyes as sunlight can be amplified on the water. Besides the wide brim hat, there are a range of wrap around styles to protect the neck, face and head.




Mal tackles a muddie in his Fishing World shirt and wrapped cap. Good sun protection is not that expensive or daggy.

7. Check your soft plastics
There's nothing worse than going to use a scented soft plastic and the bag has leaked and they're all dried up. You can re-juice soft plastics with refill packs; check packets for any leaks and replace them if they won't seal or leak. I estimate I have nearly $2000+ worth of soft plastics, so it's worthwhile protecting your investment and checking the packets for damage/leaks. Some can be re-juiced and will expand to normal size, for most of the Berkley range this will work. I double-bag some of my soft plastics in larger resealable bags for extra protection and keep them out of the sun.

8. Check your crab gear.
Summer is crabbing time (See article: http://www.fishingworld.com.au/news/practical-crabbing-basics ). Re-string the dilly nets, check ropes and floats on the pots, make up some new bait holders with folded over gutter guard. Crabbing is great fun and combined with the next two items, summer is the best time to go. I have spare sets of dillies and traps so I can do back to back trips without major repairs. A simple roll of builder's string in the boat is also good to do repairs on the water.



Summertime is crabbing time

9. Fish more short trips
Australia in summer in most parts of the country is bloody hot. It's a good time to utilise dusk and dawn times to have a fish. It is better to avoid the heat and side effects that come along with it like sunburn, dehydration and heat exhaustion. I pay more attention to tide times and look for high tide early in the morning and fish till mid-morning or a high tide in the afternoon around 4-5pm. Short trips also see me in good stead with the better half as I am only out for 3-4 hrs instead of a full day!




Nothing better than a sunset on the water in summer.

10. Take someone new fishing.
Introduce someone new to fishing this summer. Teach a person to fish, feed them for a lifetime (well most trips). Hopefully they get the bug too and want to go as much as you. Summer is the best time to be on the water as more time can be spent both day and night. My youngest daughter has recently be promoted to my regular deckie on arvo trips. She is eager to come at the drop of hat and has become an expert on the electric and spotting "snag city" on bass trips. She nailed her first bass of 38 cms this season, her best fish to date.
Tight lines and stay safe this summer on the water.


Deckie number 1 on the tiller.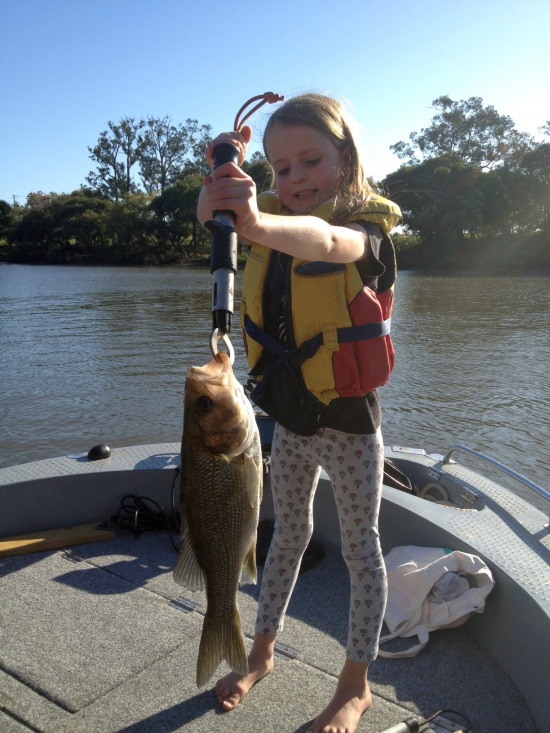 The new deckie with her first bass pulled out from snag city.
(Ed's note - before release, avoid lifting fish vertically in grips and support weight under the belly.)

About the Author - Far NSW North Coast resident and occasional Fishing World writer, Luke Haber, is a keen fresh and saltwater fisho who regularly spends time on his home waters of the Richmond and Wilson Rivers.