5,000 kingfish released in Fremantle, WA
RECFISHWEST says Perth metropolitan anglers' prospects of catching a yellowtail kingfish have been boosted as part of a WA-first initiative.
Australian Centre for Applied Aquaculture Research (ACAAR) staff and Recfishwest released 5,000 juvenile yellowtail kingfish from South Mole at Fremantle – the first time that cultured yellowtail kingfish have been released in WA.
The juvenile kingfish were released to offset 75 wild kingfish that were taken from west of Rottnest Island for aquaculture breeding purposes at ACAAR's fish hatchery.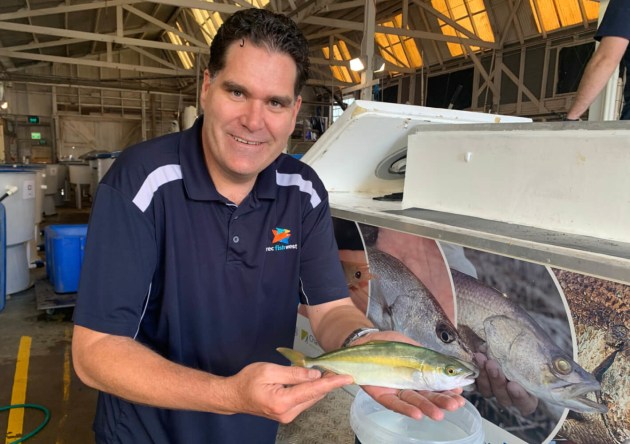 Recfishwest CEO Dr Andrew Rowland said releasing the kingfish was a terrific result for the state's recreational fishing community and aquaculture sector.
"The release of these fantastic fish is the result of that work, showing that it is possible for different sectors to work together to achieve results that serve everyone's interests – and most importantly the WA community as a whole," Dr Rowland said.
Yellowtail kingfish – a hard-fighting fish which also boast great table quality – have the capacity to grow nearly 5kg in only 18 months, making the species a great candidate for stocking purposes.
Recfishwest says, creating fish abundance is one of the organisation's primary focuses to future-proof WA's fish stocks against environmental and human pressures.
For more information: recfishwest.org.au