50,000 Atlantic salmon escape Tasmanian fish farm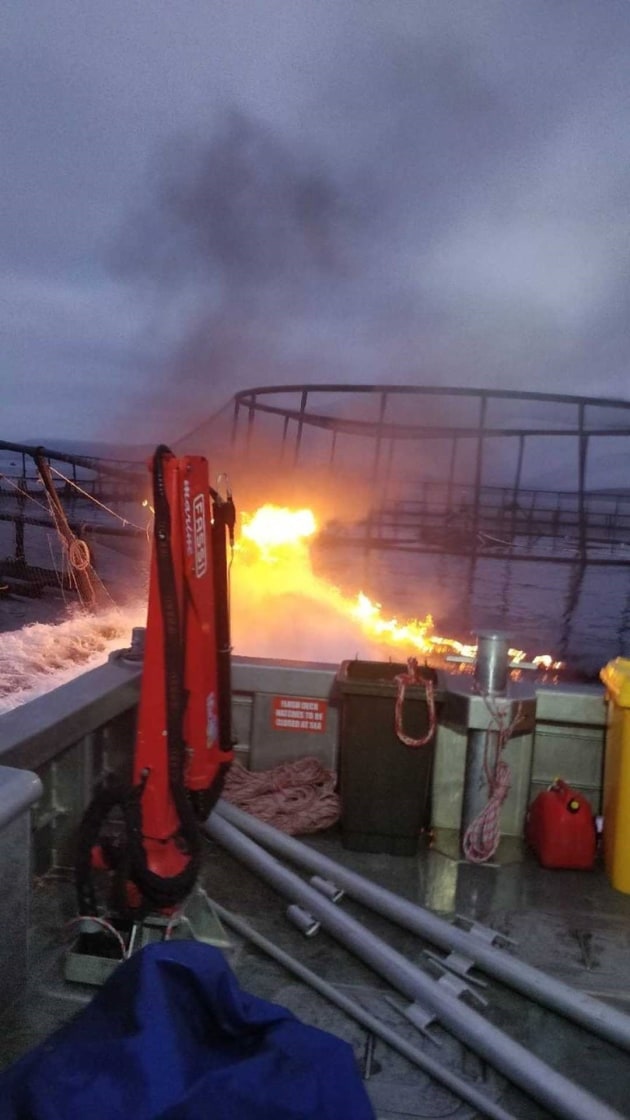 HUON Aquaculture announced on Facebook that over 50,000 Atlantic salmon escaped from one of its Tasmanian fish farms.
A fire damaged a fish pen located in the D'Entrecasteaux Channel on Monday morning, burning through and melting the pen infrastructure above and just below the waterline, resulting in estimated fish loss between 50,000 – 52,000 fish.
Huon says no staff were injured in the incident, and the remaining fish were transferred to another pen. Crews searched the surrounding area to retrieve any pen components that had come adrift during the fire.
In a Facebook post, Huon explained that it is unlikely the salmon escapees will have any impact on native marine fauna.
"A 2018 IMAS survey was consistent with previous studies (here and overseas) which show farmed salmon generally don't feed on native species as they are typically used to feeding on fish pellets. Plus escaped salmon typically don't last long, unfortunately, what the seals don't get, our fishing friends do (and good luck to you!)"
Jeremy Lyle, an associate professor at Tasmania's Institute for Marine and Antarctic Studies (IMAS), told ABC News while data had shown the environmental impact was "not that significant" from escapes such as what happened on Monday, the infiltration of exotic species was problematic.
"Any event like this is of some concern," Lyle said.
"Keeping introduced animals contained is more desirable."
Professor Lyle acknowledged the fish farm's misfortune was to the benefit of human and animal predators.
"Sharks, dolphins and seals will be feasting … it is certainly a windfall for many recreational fishers."
He urged those who had managed to catch any of the escaped salmon to examine the stomach contents and report their findings to IMAS for research purposes.