AFTA 2016: Fishing World's top 10 lures
THE 2016 AFTA Tackle Show has just finished on the Gold Coast and there were plenty of great new products on the market. Here Fishing World choose the top 10 new lures released at this year's show in no particular order.
Halco Max 190
The Max 190 from Halco is the big brother to the extremely popular Max 130. This lure is incredibly versatile and can be cast, jigged and even trolled up to 12 knots. Winner of Best Hard Lure at this year's AFTA Tackle Show it's a safe bet to say it's going to be popular.
Zerek Fish Trap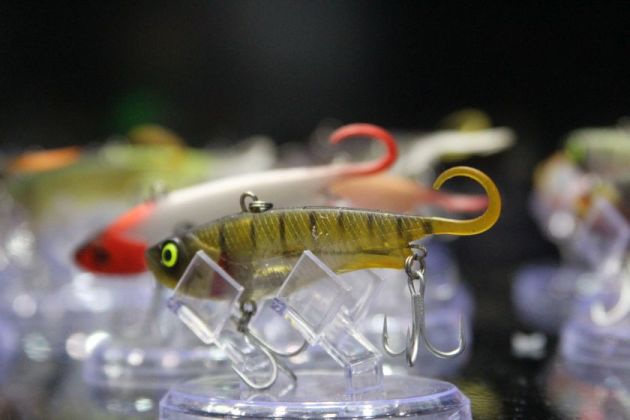 This soft vibe doesn't look too different to most other soft vibes on the market, except for the enticing little grub tail on the end. With a big shift in the popularity of grub tails in recent times it's surprising it took so long for this style of tail to hit the market. In August Fisho, David Green writes about how effective the Fish Traps were at this year's Barra Nationals. In particular he commented on how effective the lures were lying motionless on the bottom with just the tail moving in the current.
Lured 3D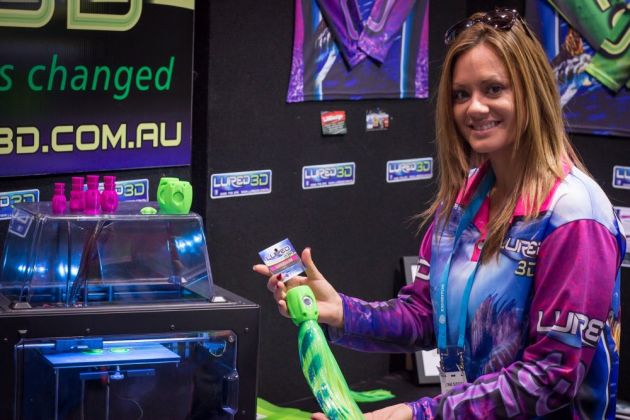 This brand new company from Townsville are making skirted trolling lures using a 3D printer system to design and construct the head. Made from a UV-resistant hard plastic, the heads are printed with incredible detail and precision. Can be trolled from 3 – 15 knots and they float making them good for switchbaiting.
Rapala Twitchin' Mullet
The Rapala Twitchin' Mullet is a slow-sinking twitchbait that comes standard with inline singles for saltwater use. The slow sinking nature of the lure means it responds to a variety of retrieves from speedy rips right through to small twitches with long pauses, while the short and deep profile of the lure should make it appealing to a wide range of saltwater species.
 Gizmo Crustacean
This funny looking presentation is the combination of a jighead, a spinnerbait, a blade and a soft plastic. With two spinning blades either side of a jighead (with or without a plastic tail), plus a W-hook underneath the jighead the whole contraption is fairly busy but undoubtedly effective. Can be trolled plus the arms can be adjusted for different retrieves. Sure to be popular with anyone fishing freshwater impoundments and slightly deeper water in the estuaries.
Storm Rip Shad (with multi depth screw-rigging system) 
No question that barra and jew fishos will be excited by these new large plastics from Storm that come in either a paddle or a grub tail but what is possibly most exciting is the corkscrew like rigging system that ensures a perfectly straight rig every time. It also features an adjustable weight system for the head, plus two assist trebles that sit anywhere on the plastic.
Gulp Jigging Shrimp
Not much needs to be said about the Gulp Jigging Shrimp. Gulp has simply taken its hugely popular shrimp pattern and added a grub tail to provide a little more action on the drop. Designed to be darted the Gulp Shrimp is quite stiff meaning there isn't heaps of action on the drop. The Jigging Shrimp addresses that situation. Sure to be popular with the masses that already uses the Gulp Shrimp.
Halco Madeyes soft plastics
The release of the Madeyes range of soft plastics from Halco this year has probably been AFTA 2016's worst-kept secret but that doesn't mean they'll be any less effective. Made with Rubber Stretch Technology (RST), these plastics are very stretchy and designed for maximum action in the water. The range contains several "unconventional" designs, like the unique Octoskirt, but all plastics in the range are likely to be popular in various parts of the country.
Squidgy 160mm Wriggler Drop Bear
While this may only be a new colour, it gets a mention on the list because it's bound to be a favourite. Drop Bear has always been versatile and is the go-to colour for many different fishing applications, plus with the Wriggler being available now up to 160mm this is sure to be popular with barra, mulloway and big flathead fishos amongst others.
Fish Inc Lures Prop
The Prop by Fish Inc Lures (Tackle Tactics) is a 140mm 62gm sinking stickbait. The Prop features a blade on the lower belly ring to create additional flash and vibration. This is a versatile medium sized realistic stickbait that will be popular from the boat or shore for mackerel, kingfish, tuna, GTs, etc.