AFTA show opens to the public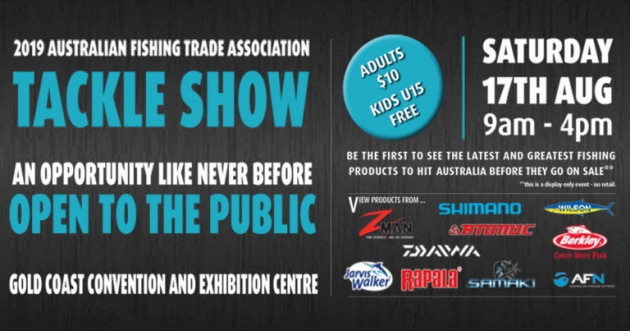 THE  Australian Fishing Trade Association Show is the only official trade show in Australia dedicated to the fishing, marine and outdoors industries. 
This year, for the first time, the show will also include a PUBLIC DAY on Saturday the August 17.  This will give anglers the chance to the latest and greatest fishing gear before it goes on sale, as well as to meet the pro-staff teams from the different companies.
Note that this is not a retail event, there will not be products for sale at the show, the event is for demonstration and information only.
Where: Gold Coast Convention and Exhibition Centre, Halls 1 to 3.
When: Saturday, August 17, 2019, from 9 am to 4 pm       
Tickets: Adults, $10, Kids U15 free