Bass boost for Lake Gutheridge, Vic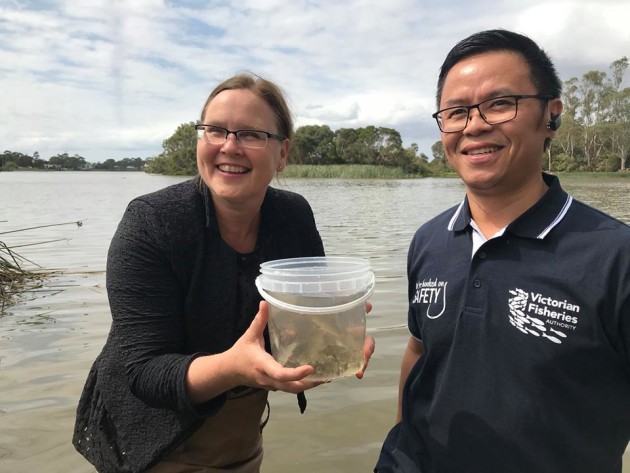 THIS week, Lake Guthridge, in Sale, Vic, was stocked with an extra 875 Australian bass fingerlings to provide more freshwater fishing opportunities for families keen to cast a line.
This new additional stocking complements 15,000 Australian bass that have been released into Lake Guthridge since 2017 and regular second and third term school holiday stockings of ready-to-catch rainbow trout.
Victorian Fisheries Authority CEO, Travis Dowling, said the stocking was funded by recreational fishing licence fees.
"A recent survey of the lake has shown that stocked bass are doing well, with some fish reaching 20 cm in just a few years," Mr Dowling said.
"We want to build on this success and provide mums, dads, and kids with even more opportunities to spend quality time together chasing bass."
"Last year we stocked a record six million fish. This is good news for everybody who loves fishing in Victoria."
Mr Dowling said the bass fingerlings stocked in Lake Guthridge will take around 3 years to reach a catchable size of 27 cm.
"Lake Guthridge has what it takes to become a great mixed fishery that provides year-round angling. It's already providing great trout fishing in the cooler months and it won't be long before kids will be catching good size bass in the summer too!"