Beer company makes marine friendly, edible six-pack rings
A US craft beer company has created edible six-pack rings designed to feed marine life.
Florida-based Saltwater Brewery - in partnership with We Believers advertising agency - has created edible six-pack rings that feed, rather than kill, marine life to offset the damage being done by plastic pollution.
The rings are created from beer by-products during the brewing process, such as barley and wheat, and are reportedly completely safe for humans and fish to eat. In addition, the invention is biodegradable and compostable.
Peter Agardy, head of brand at Saltwater Brewery said "It's a big investment for a small brewery created by fisherman, surfers and people that love the sea."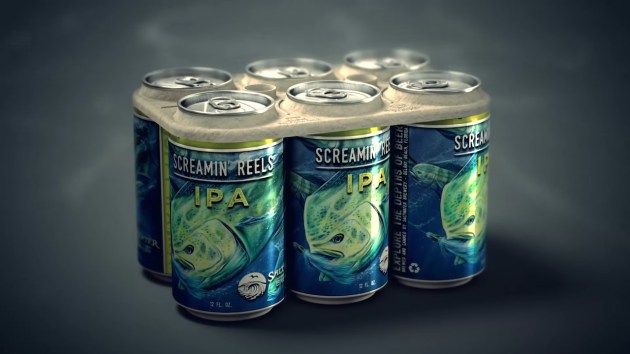 Of the 260 million tons of plastic the world produces each year, about 10 percent ends up in the ocean, according to a Greenpeace report.
One of the major contributors to plastic pollution are six-pack rings found around cans of soft drink and beer.
Source: www.whydontyoutrythis.com