Big fines for prohibited sized fish and possession limit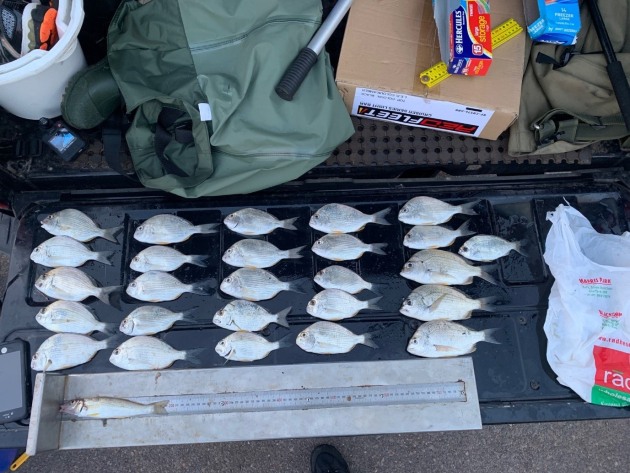 A COUPLE have been convicted of 10 offences and fined $2,400 for possessing 103 prohibited sized fish and exceeding the possession limit of fish on 5 May, 2021.
On 7 January 2020, the offenders were inspected by NSW fisheries officers while fishing from a wharf at North Entrance, NSW. The officers located a bucket on the wharf containing a number of prohibited sized fish and on further investigations, a large quantity of fish was located within an esky in the boot of the vehicle.
The couple indicated they had caught most of the fish in Lake Macquarie during the previous 24-hour period and had stopped in at North Entrance for a fish before returning to Sydney.
NSW DPI says, size limits aim to allow fish to reach maturity and complete their breeding cycle, while bag limits help make sure everyone gets a fair share of the resource and species are not overfished.
To report suspected illegal fishing activity in NSW, call the NSW DPI Fishers Watch service on 1800 043 536 or report it online.