Bigger, better fish cleaning tables for Warrnabool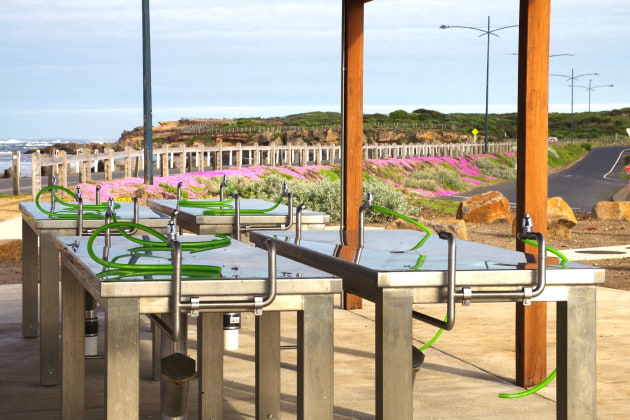 FISHERS at Warrnambool's historic port will be able to clean their catch undercover and at any time using a new fish cleaning table facility.
The new tables are big enough to handle anything from snapper to monster southern bluefin tuna.
The Victorian Fisheries Authority says, the new tables and shelter have been built near the breakwater at the port to ease congestion at the often-busy spot by replacing existing tables at the boat ramp.
The set of four new tables are under cover and have lighting and running water.
They are also located alongside car and trailer parking so fishers can stay conveniently close to their rigs.
Target One Million contributed to the construction of the fish cleaning facility to the tune of $80,000, while the Warrnambool City Council and Department of Transport each contributed a further $50,000.