Boatloads of Fun winner announced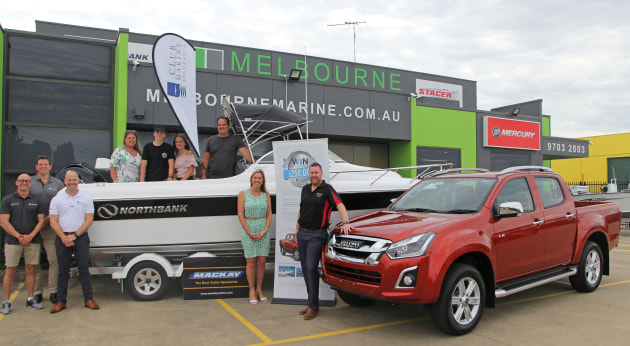 LUCKY angler Craig Butler from Victoria is the lucky winner of Club Marine's Boatloads of Fun competition, which we've been promoting on the Fishing World website.
Craig walked away with a fully equipped, Mercury-powered Northbank 600C boat on a Mackay trailer, and an Isuzu D-MAX LS-T utility, valued jointly at more than $155,000. Fishing gear from Shimano, to the value of $30,000 was also included.
Craig became a Boatloads of Fun contender when he recently purchased a new Sea-Doo jetski from Melbourne Sea-Doo, insuring it with Club Marine, along with a subscription to Club Marine Magazine.
"Congratulations to Craig and his family," said Club Marine CEO Simon McLean. "It's great to be able to present our grand prize to such a great boating family. And I'd also like to take this opportunity to thank all of our great Boatloads of Fun grand prize partners, including Northbank, Isuzu, Mackay Trailers and Mercury Marine."