Casting for breast cancer recovery!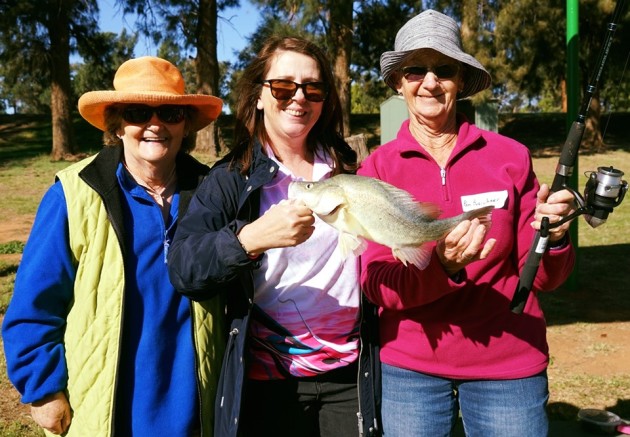 NSW DPI Fisheries recently hosted an inspirational fishing workshop for women who have experienced breast cancer.
A collaborative effort between DPI Fisheries, Murrumbidgee Local Health and YWCA Australia, the inaugural "Narrandera Pink Ladies Day" saw nine brave women try their hand at fishing at the Narrandera Fisheries Centre, in the state's Riverina region.
A key aspect of the day was the opportunity to learn about fly-fishing as a means of recovery. The motion associated with casting a fly is similar to the physiotherapy often required for the healing process.
Well known fishing personality Jo Starling attended the day and spoke honestly and passionately about her own breast cancer journey and how she learned of the mental and physical healing qualities of fly-fishing.
Supporting the event on the day were DPI's fantastic Fishcare Volunteers, local Narrandera Fishing Club "buddies" and DPI Fisheries staff. Wagga McGrath Breast Care Nurses recruited the women and provided support on the day and the Narrandera Lions Club did a great job with catering!
A similar event was instigated by the anglers of the New England Trout Acclimatisation Society at the Dutton Trout Hatchery, near Ebor.
DPI Fisheries is looking to host further "Pink Ladies" events in the future.