Coalition's promises to deliver for fishers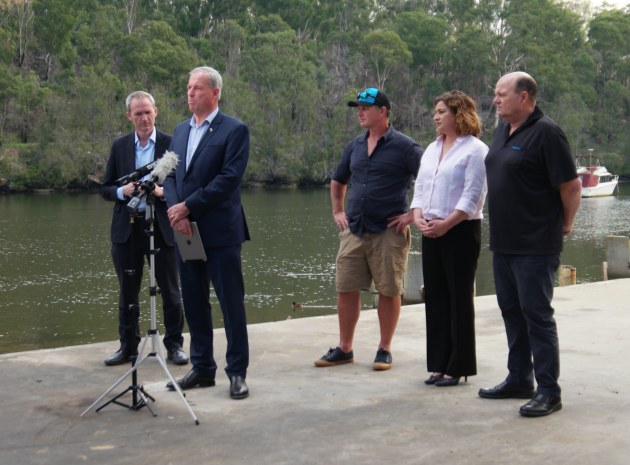 THE Coalition says a re-elected Morrison Government will deliver more fishing opportunities for recreational, commercial, indigenous and aquaculture fishers with a new $29 million package that backs our fishers and sensibly manages our oceans.
According to a press release from Federal Minister for Agriculture and Water, David Littleproud, and Assistant Minister Richard Colbeck, the new fishing package comes on top of the Morrison Government's strong stand against the Labor-Green marine park fishing lock outs.
Around one in five Australians are recreational fishers and the commercial and Indigenous sectors support thousands of Aussie jobs and businesses.
To further support our fishers, the Coatition says a re-elected Morrison Government will deliver:
$20 million for recreational fishing and camping facilities: for local councils to apply to improve, maintain or build new boating, marine rescue, fishing and camping facilities (such as boat ramps). Through the new Fishing and Camping Program, locals and visitors will get more opportunities to go fishing in our rivers and around our vast coastline.
$8 million investment in fisheries habitat restoration: working with fishing clubs to restore marine and estuarine habitats. The health of many fisheries and fish stocks depends on the healthy and proper function of our rivers and estuaries, which provide critical nursery habitats. Our fishers understand better than anyone the need to keep our waterways healthy.
$600,000 for mental health support: delivering support for a trial of a mental health trusted advocate program for the fisheries sector. Up to 10 advocates will be established in eight communities across the country to combat the mental health issues that are prominent in the fishing industry.
Delivering a National Fisheries Plan: working with recreational, commercial, Indigenous and aquaculture fishers, the Morrison Government will deliver a new sector blueprint to grow the industry.
Develop Commonwealth Fisheries Resource Sharing Framework: outlining the rules for sharing resources across the fishing sectors and between the Commonwealth and other Australian jurisdictions.
$400,000 for capacity building for fishing representatives: delivering capacity-building tools to ensure that all relevant fishing sectors are included in decision-making and to maximise their contribution. All participants will gain a well-developed understanding of the regulatory, scientific and economic drivers of fisheries management, which builds on the work of the National Fishing Advisory Council (NFAC) and Australian Fisheries Management Authority (AFMA).
.