Community cleans up Barwon River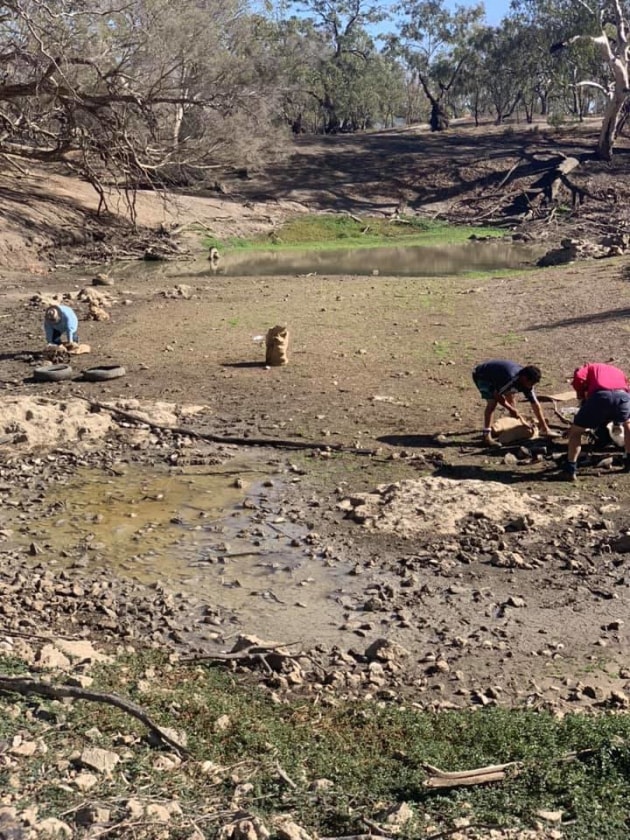 THE community around Collarenebri on the Barwon River, NSW, have made the best of a dire situation by taking the opportunity to clean up the dry river bed.
In a clean-up day organised by the Collarenebri Fishing Club and supported by local businesses, about 60 community members met to clean up rubbish from the currently dry river bed. They filled two truckloads of rubbish over a stretch of about 2 km, including glass bottles, tyres, metal, plastic, chemical drums and even a motorbike.
The huge clean-up efforts follow the deployment of two aerators last month in areas of the Barwon River near Collarenebri where there is still water. This was driven by community concerns about the health of native fish in the Barwon River with amazing support provided by local landholders, fishing club members and the Aboriginal community.
This community deserves a big thumbs up for their positive outlook in a dire situation caused by the drought. They are trying to make a difference in their community, doing their best to turn these tough times into positives that will make their river better for all in the future.
They are having another clean up this weekend at Collarenebri if anyone is in the area and wants to chip in. Contact Collarenebri Fishing Club for more details.