Drum nets removed at Gunbower, Vic.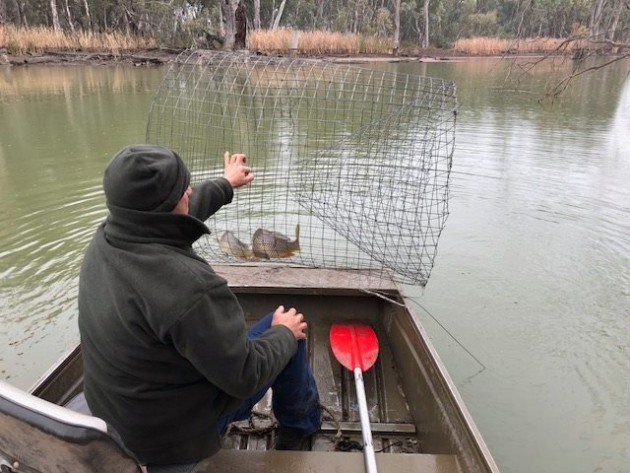 THANKS to a report from an avid local angler, Victorian Fisheries Authority officers in Swan Hill, Victoria, discovered two wire drum nets set in the Gunbower Creek, which have now been removed.

Drum nets are deemed commercial fishing equipment, so you can't possess or use unless authorised...it seems the message still hasn't got through to some people. Drum nets have the potential to trap all types of aquatic species, including native mammals and fish. Luckily, in this case, only carp were caught.

If you see or suspect illegal fishing activity, call the 24-hour reporting number 13 FISH (13 3474). You can remain anonymous!