ENVIRONMENT: Just how good are we?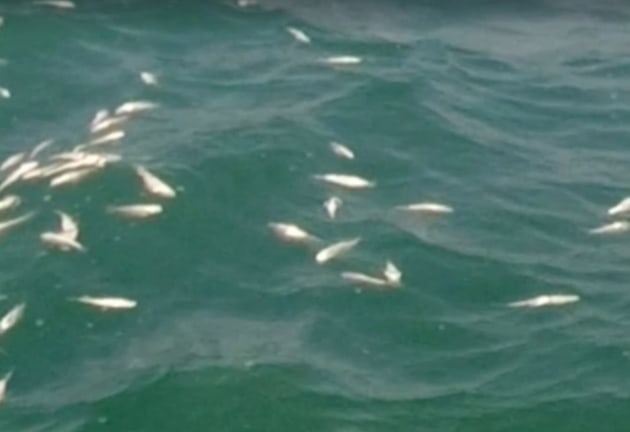 THIS week's inbox seems to have been full of horror stories about unsustainable fishing practices and ugly outcomes.
The ABC ran an expose on Indonesian shark fishing, where they visited a major fish market site with prior notice and saw nothing particularly worrying or illegal. When they returned the next day without notice, they were stepping over dozens of shark carcasses with fins removed and filming fish boxes full of juvenile sharks destined for export. The reporters added some alarming statistics: the annual catch of sharks and rays there, both illegal and legal, is estimated at 100,000 tonnes, much of it made up of juveniles; out of 117 local Indonesian species, only nine have their harvests regulated and only one is protected (the whale shark); 30% of shark and ray species are considered threatened or endangered.
There were other stories on human rights abuses on fishing vessels from 13 countries and industrial ocean fish farming of translocated species in the USA. June 5 was also International Day for the Fight Against Illegal, Unreported and Unregulated (IUU) Fishing, which is claimed to account for around 15% of the world's annual fisheries harvest.
The ABC featured again with an interview about thousands of dead fish found drifting in current lines off the NT's Dundee Beach. They looked like discarded by-catch from a nearby prawn trawler, which is bad. But the association's representative, when interviewed on air, didn't duck responsibility, which is good. She pointed out that the northern prawn fishery is Marine Stewardship Council (MSC) certified, that their trawlers employ by-catch exclusion devices, but admitted that every now and then something goes wrong and fish get caught instead of prawns and are discarded. And that is one thing wrong with our fairly traditional approach to fisheries management…mistakes can be solved by dumping the non-target species. In some other countries, Iceland for instance, those fish would have had to be iced and landed, even if it cost the operator money. A strong disincentive to making mistakes.
AFMA keeps telling us how well the fish stocks under its control are managed, and they probably are in the main…even if its decisions on issues such as super trawlers appear to be at odds with what most of the populace thinks. At the state and territory level it's variable, with a bunch of questionable methods such as beach and estuary netting still being encouraged.
But on a positive note to finish, Coles ran an advertorial about its belief in responsibly sourced seafood and its commitment to ensure that all Coles Brand seafood is 100% responsibly sourced 100% of the time. It noted that it has been named Australia's Best Sustainable Seafood Supermarket by the MSC for three years running. That's a great start, but even better would be if all the seafood Coles sells could be certified as responsibly sourced.