ENVIRONMENT: The "quiet Australian" fisher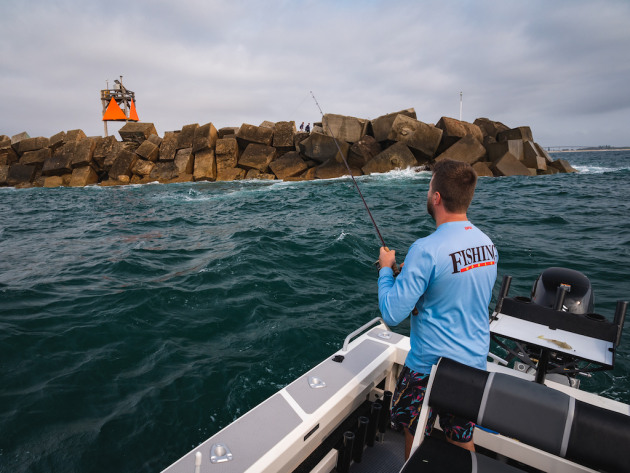 MANY parts of our lives these days seem to be controlled by pollsters and samplers. We get rung up asked for our decision intentions on who we're going to vote for or what we like to buy, we get invited to participate in focus groups and we become involved in consultative processes which supposedly listen to our opinions. Then political or bureaucratic decision makers tailor polices, strategies and initiatives to reflect "majority" wishes.
Only problem is the system often doesn't work. If it did, we'd have a Shorten Labor government federally and a marine park off Sydney, which these processes decided most of us wanted.
Now there are supposed to be several million recreational fishers in Australia. What do they collectively think about fisheries matters? Are majority in favour of marine protected areas? Do they want more fish stocking? More infrastructure like cleaning tables? Lower or higher bag and size limits? More compliance officers trying to collar bad guys? More FADS? More species research?
Truth is we don't really know. Advisory councils, expenditure committees, "peak groups", industry stakeholders and a relatively small number of activists certainly help drive the rec fishing agenda, either through social media or via pressuring rec fishing managers and politicians. Some good outcomes are achieved, but does the system really allow for broad representation of fishers' views?
In his Keep Australia Fishing report some years back, Martin Salter argued that Australia needed a nation-wide rec licensing system. This wasn't to raise revenue primarily, but to create a database where fishers' views on all sorts of issues could be accurately measured, and decisions made that reflected these. But not every state and territory have licences at this time.
In those states that do have licences, nominations are called for membership of various advisory and licence fee expenditure bodies, but fisheries managers ultimately decide what's important to fund after bouncing options around with the membership. And some advisory bodies seem to have had the same faces at the table for many years at a time.
In the absence of being able to poll the views of all rec fishers, maybe the alternative is to be a bit more radical and democratic when selecting members of advisory bodies. How about this:
Invite one page expressions of interest to serve on committees for a two year maximum term from all rec fishers, in non-bureaucratic terms and via a variety of media……. "Interested in rec fishing and its future? Got views on priorities where rec fishing funds are spent? Got some good ideas for improving rec fishing? Email or post your one-pager to…."
Use an independent non-government agency panel to cull out any abusive or plain flippant responses.
Put all the remaining expressions of interest into a big barrel and pull out a dozen names….
Think it'd work?