Fifth offence for illegal Marine Park angler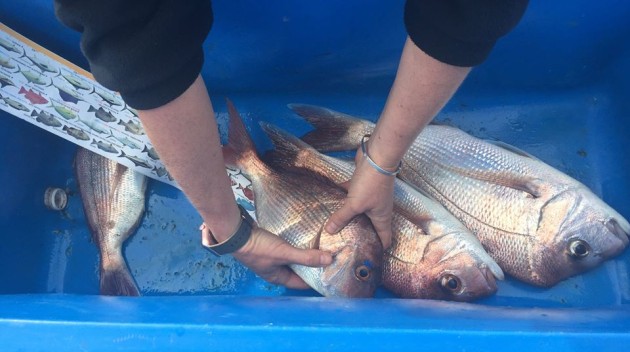 NSW DPI Fisheries Officers caught a repeat offender fishing in the Pinnacle Sanctuary Zone of the Port Stephens–Great Lakes Marine Park, near Forster, during targeted off-shore patrols recently.
The man told officers that he couldn't understand how he got his navigation so wrong despite his GPS showing he was within the sanctuary zone. With four previous offences for fishing in the marine park, the man is facing several serious charges under the Marine Estate Management Act 2014.
Fisheries officers seized six snapper, four of which were released alive, while the two remaining snapper have been retained as evidence.
For more information on NSW marine parks, click HERE. 
If you suspect illegal fishing activity report it by calling Fishers Watch on 1800 043536 or report it online HERE.