Fighting fish go feral in the Top End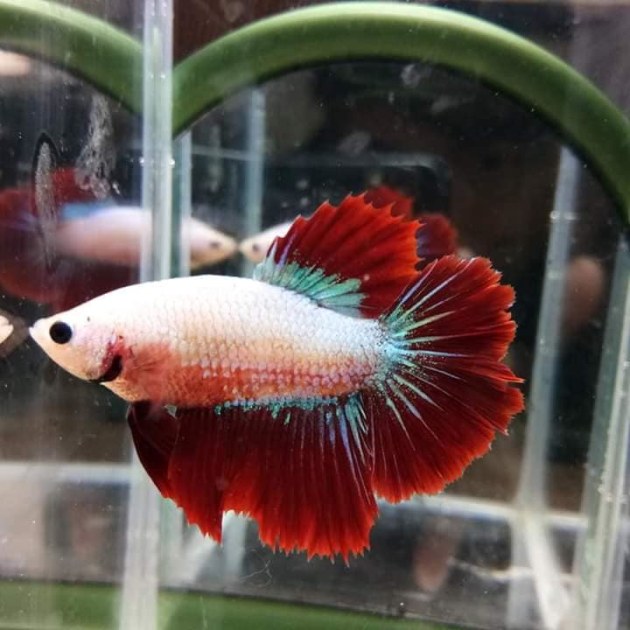 CROCODILES might not be the only predator to worry about when you take the tinny out in the Top End.
According to an article on the ABC website, the brightly coloured Siamese fighting fish, or betta, has gone rogue in the Adelaide River and floodplains near Darwin.
Breeding by the thousands, the fish have reverted back to their most natural territorial form, losing their bright ornamental fins and instead flaunting brown camouflage scales.
"We are not sure how far they have bred at this stage, nor their impacts on our ecosystem," said Dr Michael Hammer, Curator of Fishes at the Museum and Art Gallery of the Northern Territory.
"But due to their breeding we can only assume they are a pretty tough fish.
"It's almost a form of reverse natural selection — they can't survive with long ornamental fins as they are vulnerable to predators, so it's the short finned fish that are thriving in the wild."
Dr Hammer said he first heard about the pest fish nearly three years ago, when a local ranger sent him a specimen to be identified in a beer bottle.
"These fish are only three or so centimetres — although they may be impacting our wetlands, they are also becoming a food source and this may control the situation," he said.
"People assume because they are fancy looking fish they must be weak fish, but they have specialist skills like a labyrinth lung allowing them to breath oxygen in shallow water," he said.
Due to their vast breeding grounds and high numbers, researchers are concerned eradication may no longer be an option.
You can read the full article HERE.