First free boat ramps announced in Vic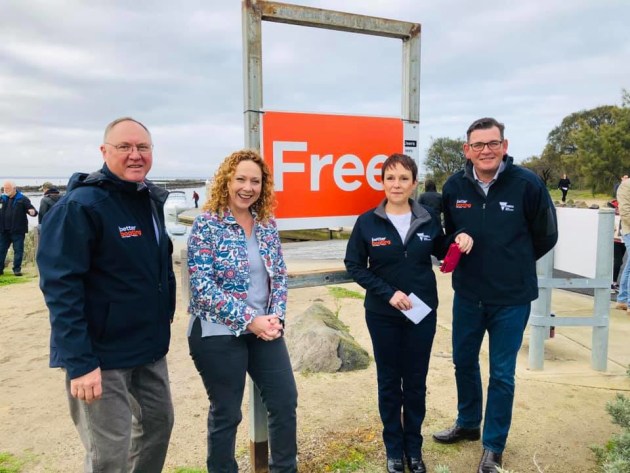 THE first wave of free boat ramps in Victoria have been announced this week and more are on the way.
Premier Daniel Andrews and Minister For Fishing and Boating Jaala Pulford were at The Warmies Boat ramp this week to announce that the local governments of Hobson Bay, Bass Coast, Strathbogie, Corinella, Glenelg and Surf Coast have signed agreements with the state government to make their boat ramps free right now.
More are expected to follow as spring approaches. Thirty-five boat ramps have some sort of parking or launching fees in Victoria and are overseen by 22 land manager organisations. Better Boating Victoria has been working to strike an agreement with each and every one of those 22.