Fishing for canna-bass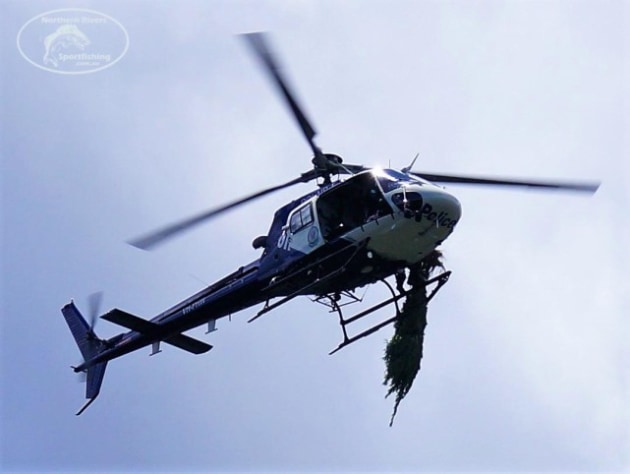 MARIJUANA trees flying through the air are the last thing you expect to see when bass fishing...but that is exactly what fishing guide Simon Fitzpatrick observed on a recent bass fishing trip.
Simon, from Northern Rivers Sportfishing, reported on his website that when the police found a cannabis crop growing in the forest near a local lake, they sent in the helicopter to confiscate the hooch.
"My fishing companion Harry and I were enjoying a nice quiet day on the water when the police chopper rudely interrupted our serenity. The aircraft made several trips to and from the crop, carrying its valuable load to police waiting on the other side of the lake. During one of the flights we witnessed a particularly large plant in full bloom tied underneath the chopper. We laughed as we marvelled at the ingenuity of the police for creating such an effective cannabis seed sowing machine. Throughout the comedy show we caught plenty of bass. The noise of the chopper didn't appear to deter the fish from feeding. Perhaps they had the munchies?"