Fishing platforms for Kings Billabong, Vic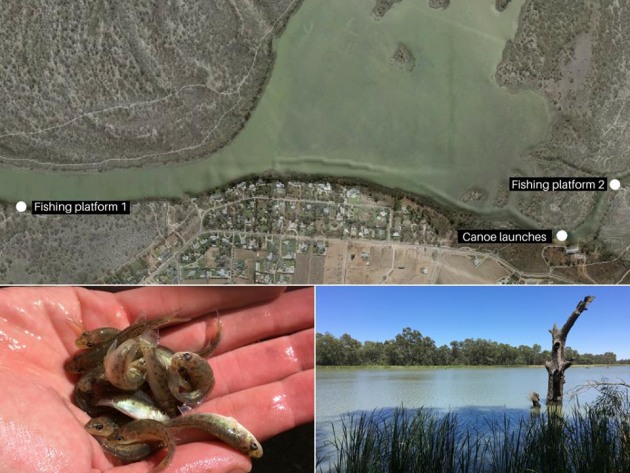 RECREATIONAL anglers in northwest Victoria can look forward to better fishing access at Kings Billabong thanks to two new platforms that will be built in coming months.
Victorian Fisheries Authority (VFA) acting CEO Dallas D'Silva said the platforms would extend beyond the dense cumbungi vegetation that currently makes shore-based fishing difficult around many parts of the billabong.
"The two platforms will be built by the Mallee Catchment Management Authority (CMA) using a $90,000 grant from the State Government's Target One Million plan," Mr D'Silva said.
"The two new fishing platforms are part of a larger project between the Mallee CMA, Parks Victoria, VFA, Lower Murray Water and Traditional Owners that will also include the construction of two new canoe launches and car parking facilities.
Mr D'Silva said the new fishing platforms will help anglers make the most of the fishery, which offers Murray cod, golden perch, redfin, silver perch and yabbies.
"The fishery will become even better when the 80,000 Murray cod, golden perch and silver perch fingerlings that were stocked in February reach catchable size in three years' time.
"The VFA is committed to stocking Kings Billabong with more native fish, which will add depth to the fishery and help it become a draw card in north-western Victoria.
"This project is a great example of how partnerships can deliver community assets that provide recreational fishing and wellbeing opportunities for locals and tourists alike."