Fishing World August edition out now!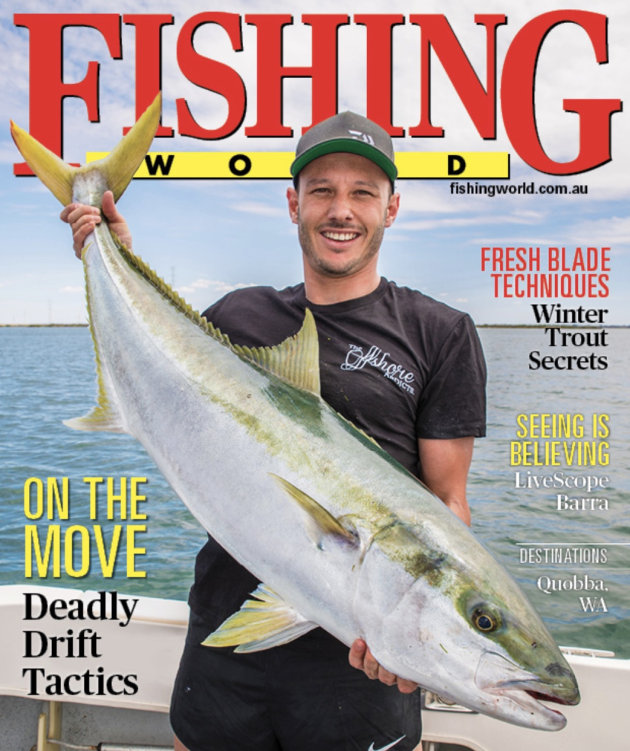 THE August edition of Fishing World is jam-packed with fishing information from Australia's best fishing writers.
Take a look at what's inside this edition below:
Cover story: Drift Techniques By Alex Ciccozzi
Pulling up anchor and drifting allows you to cover ground and target a wide variety of species.
Freshwater: Trout Blades By Kevin Savvas
Kevin spills the beans on a simple, yet effective technique for targeting trout in impoundments.
Marine Electronics: Barra In The Underworld By David Green
Modern electronics has changed the game for Top End barra fishos.
Destinations: Quobba Coast By Mark Frendin
The iconic Western Australian ledges around Quobba offer LBG and light tackle sport fishos non-stop action.
Tackle & techniques: The Simple Life By Greg Finney
Sometimes the best fishing is the simplest, as Greg has discovered.
Boat Fishing: Formosa 495 SRT Side Console review By Dave Rae
After a year on the water, Dave shares his thoughts on his Formosa 495 SRT Side Console.
Boat Towing: Tow The Line By Scott Thomas
Understanding the basics of towing is an essential skill for newcomers to trailer boating.
The August edition is on newsstands now, and is also available online.