Fishing World June "Winter-Long" edition out now!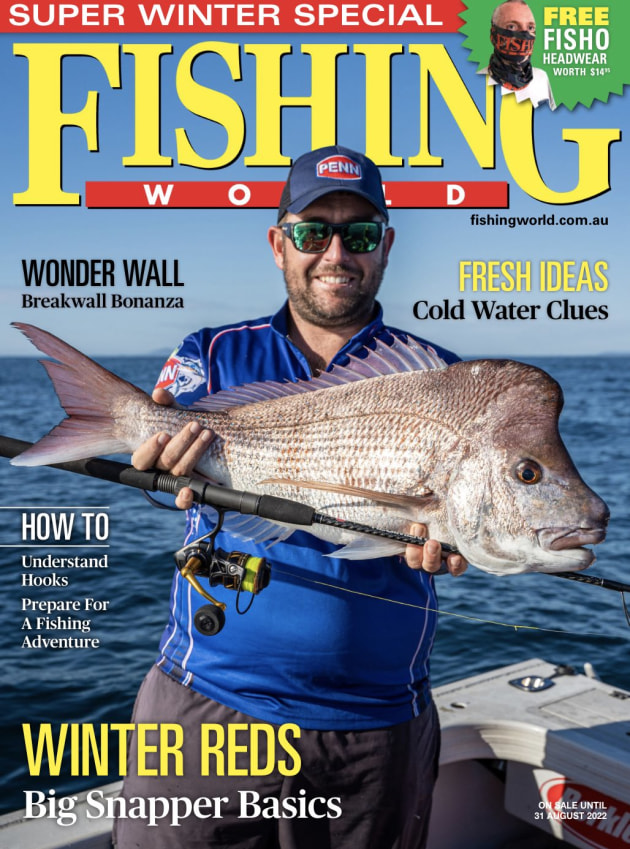 THE June "Winter-Long" edition of Fishing World is jam-packed with fishing information from Australia's best fishing writers.
Take a look at what's inside this edition below:
COVER STORY: Knobby Head Snapper By  John Ashley
Targeting big snapper with jigs and plastics works well, but as John explains, the trusted technique of using fresh baits is hard to beat.
Underwater: Diving In By Patrick Linehan
Diving in and seeing what lies under the surface offers fishos an invaluable insight into fish behaviour.
Tropical Sportfishing: Barra By-Catch By David Green
Barramundi may be the most popular fish in the North, but they're not the only exciting sportfish to target.
Breakwall Fishing: Wonder Wall By Ben Caddaye
Rock walls are accessible to most fishos and abundant in a variety of species.
Freshwater: A Fresh Winter By Scott Thomas
Freshwater fishing isn't just a warm weather activity with many species available throughout winter.
Boat Guide: Crossing Over By Staff Writers
There's no need to compromise on fishing features while keeping the family happy with these "crossover" family/fishing boats.
Boat Review: Mercury's V12 600hp By Scott Thomas
Fishing World reviews Mercury's innovative 7.6 litre V12 600hp Verado.
Marine Electronics: Life Beyond Auto By Alex Ciccozzi
Alex explains how to set up and operate a new sounder.
The June "Winter-Long" edition is on newsstands now, and is also available online.