Fishing World November 2020 edition out now!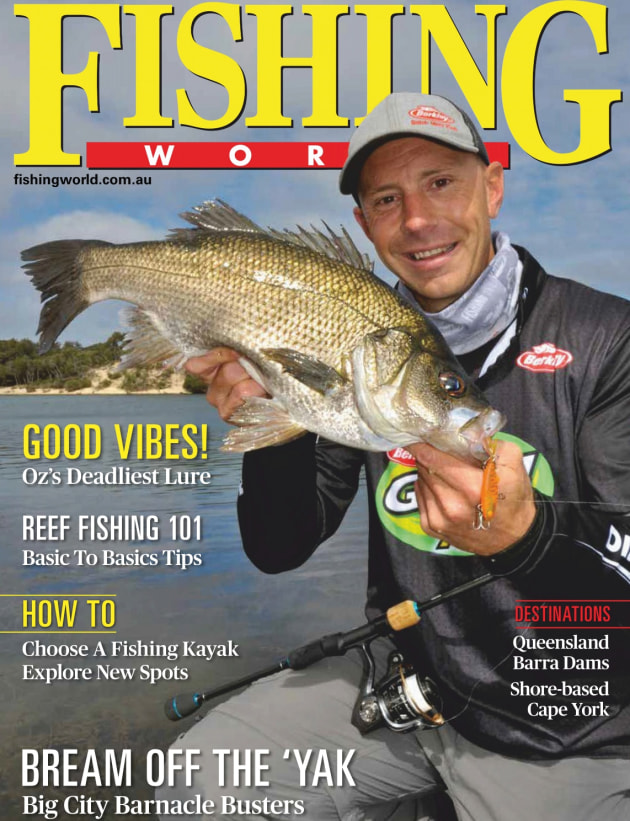 THE November edition of Fishing World is jam-packed with fishing information from Australia's best fishing writers.
COVER STORY: GET THE VIBE BY DAVE RAE
Vibes are a versatile lure type suited a long list of fish species and fishing styles.
BIG CITY BARNACLE BASHERS BY TRISTAN HOOFT
Kayaks, thumper bream and heavy structure in the shadow of Sydney is a recipe for heart stopping action.
REEF BEGINNINGS BY DAVID GREEN
Inshore reefs are productive spots to grab a feed of fish and are easily accessible to most coastal anglers.
BUCKET LIST BARRA BY MATTHEW TAYLOR
A memorable trip to Queensland's Callide Dam ticked off an iconic species on Matt's bucket list.
THE ART OF STEALTH BY SCOTT THOMAS
A stealthy approach is often overlooked, but it's importance to successful fishing should never be underestimated.
The Novembver edition is on newsstands now, and is also available online.